The latest Playground Games livestream has given us an in-depth look at the Series 7 content update for Forza Horizon 5 before it drops on Thursday April 28.
Continuing with specific themes as with previous seasons, Series 7 is all about the traditional Mexican celebration of Cinco de Mayo. Players driving around Guanajuato will find new decorations all around the city, and can also unlock new clothing items inspired by the colorful murals around Mexico as well as the region of Puebla.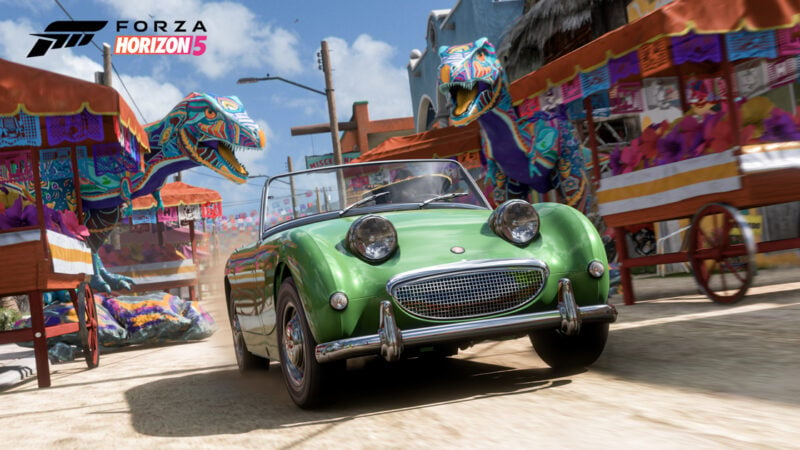 Over on the racing side, Horizon Tour sees a significant update with the addition of over 200 new championships. Players can also now access S2 class for Tour championships and achieve the elusive "Power Trip" accolade.
EventLab gets further tweaks with the addition of more customizable conditions under Rules of Play. You'll be able to scale Engine Torque from 10% to 200% of normal values, as well as make further tweaks to gravity scaling.
Ferrari has taken over the Playlist with two new cars and three returnees from previous Horizon Festivals. The F8 Tributo and SF90 Stradale lead the way, and are joined by the California T, 512 TR a.k.a Testarossa and 250 GT Berlinetta Lusso.
It's the classic 250 GT leading the charge as a Playlist prize for Summer. The California T heads up Autumn, the Testrossa takes residence in Winter and the F8 Tributo wraps up Spring. Each car is available for 20 points in their available seasons, while the SF90 requires 80 points for the full Series 7 Playlist.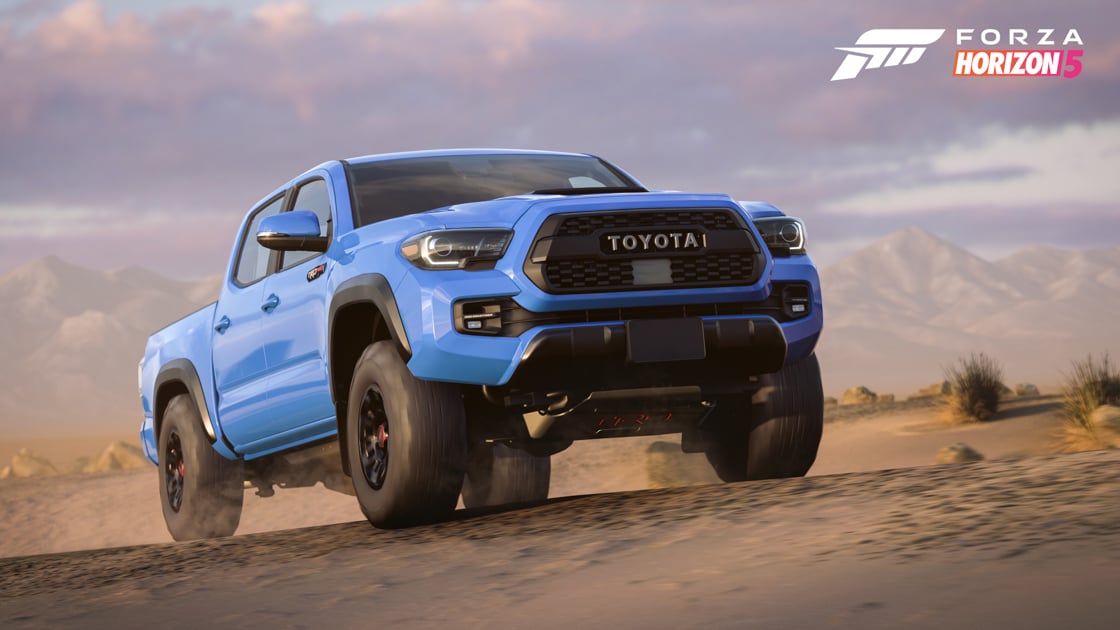 The latest Car Pass additions over the next four weeks have a distinctly American flavor, although two are of Japanese origin.
Players will be able to receive the 2003 Ford F-150 Lightning on April 28, followed a week later by a rally-specification Nissan 370Z tuned by Forsberg Racing. Toyota's 2019 Tacoma TRD Pro will join its 4Runner and Tundra siblings on May 12, with the muscular Dodge Magnum SRT-8 rounding out the Car Pass on May 19.
You can catch the full list of patch notes, which includes some fixes to Accolades and the Treasure Hunt, in the comments thread below.
The general update for Series 7 will drop on Tuesday April 26, with the start of the Summer season to open the Series on Thursday April 28.
See more articles on Forza Horizon 5 Game Updates.