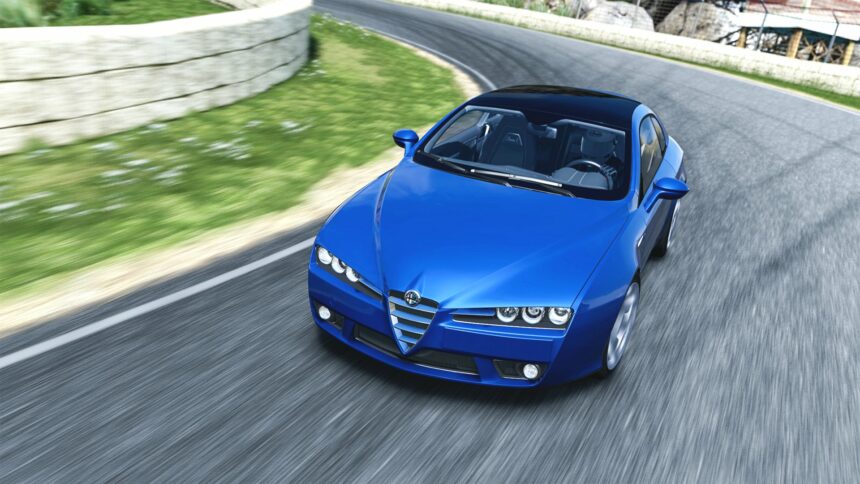 Well this is sure to be a welcomed surprise. Forza Motorsport 4 may soon join the Xbox One's Backwards Compatibility list sooner rather than later, according to a recent development.
The news comes courtesy of third-party website Xbox DVR, which recently added the 2011 racer to its catalog of games now supporting the Xbox One's DVR features. While we'll always advise erring on the side of caution, this all sounds very promising.
Why, you ask? Xbox DVR pulls data directly from the Xbox Live API, meaning at the very least the game is on an internal list for backwards compatibility. FM4 is among one of the most requested games to support the feature since its original announcement in 2015.
New game added: #ForzaMotorsport4
View the top content! #xboxone #xboxdvr #xboxlive https://t.co/3SCFZNRWHA

— Xbox DVR (@XboxDVR) February 18, 2019
Lending credence to this, at least for the moment, is the fact we're unlikely to see Forza Motorsport 8 this year. The fourth installment would go a long way to filling this void, however briefly. Should this come to fruition it raises an important concern: DLC.
As it stands, all DLC released for FM4 is no longer available on the Xbox 360 storefront. With over 20 individual DLC packs, it seems unlikely Microsoft/Turn 10 would go through the hassle of renewing the licenses. Still, if anything were to happen, our best guess for an announcement would be at this year's E3.
Forza 4 is often regarded as the best entry in the franchise to date, and for good reason. With it came the formal introduction of Autovista (now Forzavista), where players could explore select highly-detailed vehicle models in excruciating detail.
FM4 was the first game in the series to feature content from Top Gear. It also featured commentary from then-presenter Jeremy Clarkson, best sampled in the still-good "Endangered Species" intro for the game above. Clarkson also provided commentary for the game's World Tour mode, as well as Autovista.
The fourth entry is in a unique position as it holds dozens of cars that haven't returned to the series since. In fact, we're only beginning to see a few of the cars from the 360-era return as of late in Forza Horizon 4. Coincidence?
We'll be sure to keep on this if and when it develops further, so stay tuned!
Featured image by MalibuClub.