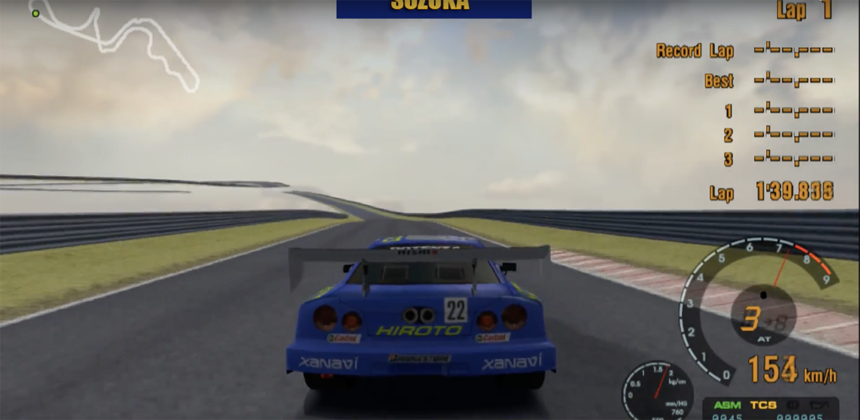 A few months ago, we detailed secret stunt tracks that were found deep within Gran Turismo 6's code. Today — in keeping with our recent looks back at the PS2 era — we're bringing you clips of secret tracks from the GT Concept series of spin-off titles.
GTPlanet member Castrol96 prepared the footage above, showing several well-known tracks in their beta stage, all of these which would eventually make their debuts in GT4. As you will eventually notice, all tracks shown in the video are missing surrounding environments and do not follow the exact elevation changes and corner curving precisely. Nevertheless, we can't deny that the inclusion of these tracks in GT3 would have boosted the value of the game to an even higher level.
One particular track that caught our eyes was the so-called Motegi South, which clearly is a Gymkhana course with slightly less technical corners.
The video below presents what seems to be a dirt track modelled after Tsukuba circuit, albeit with more imperfections and pronounced surface elevations.
Polyphony has a long history of sneaking secret features into Gran Turismo titles. GT3 had the infamous Porsche 911 GT3, while GT5 Prologue had the Secret Menu. We can only guess at what surprises GT Sport may have tucked away when it launches this November…
We also strongly recommend inspecting Castrol96's Youtube channel Auto Works thoroughly as you will find several other videos related to Gran Turismo spin-off titles, showing equally-interesting materials. You can join in on the discussion of the rare GT Concept series in this dedicated forum.
More Posts On...
The original comments for this post are no longer available.