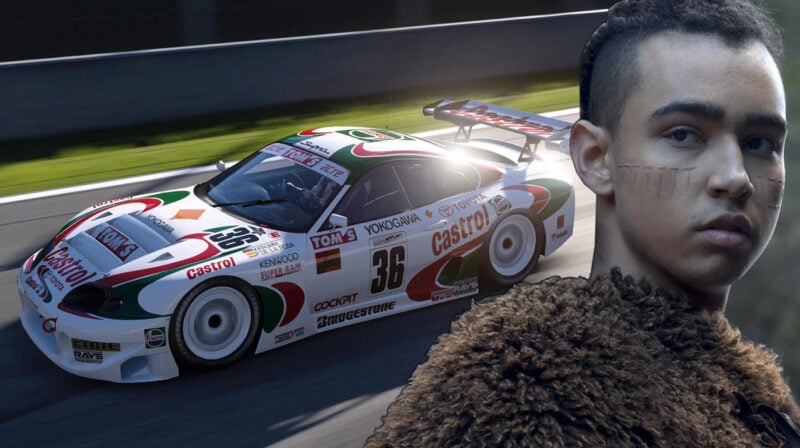 Young British actor Archie Madekwe has been revealed in the "hero" role of the upcoming Gran Turismo movie.
The information comes hot on the heels of Wednesday's announcement that David Harbour would be starring in the film, again with Hollywood Reporter claiming the exclusive and seemingly confirmed by Madekwe himself.
In contrast to Harbour, well known for his roles in Stranger Things and Hellboy, Madekwe is a relatively new name. After starting out in UK television roles in Casualty, Fresh Meat, and an adaptation of Les Miserables, he's appeared in sci-fi thriller Voyagers and has a major role in the Jason Momoa-led drama See.
According to Hollywood Reporter, Madekwe will "literally be in the driver's seat of the feature" as the unnamed young gamer who wins a Nissan racing game competition and becomes a racing driver. Harbour will play the role of a retired racer who will mentor him.
It's a story which sounds uncannily like that of Jann Mardenborough who, as a teenager, won the Nissan-sponsored GT Academy competition in 2011 and embarked on a racing career that saw him drive the fastest closed-cockpit cars in the world in the 24 Hours of Le Mans and Japan's Super GT series.
The Gran Turismo movie is directed by Neill Blomkamp, director of District 9, Chappie, and Elysium, with a script from American Sniper writer Jason Hall — who also serves as executive producer alongside Gran Turismo series creator Kazunori Yamauchi.
It's scheduled for an August 11, 2023 release, and we'll likely hear more about the plot and casting of key roles as the weeks go by.
See more articles on Gran Turismo Movie.