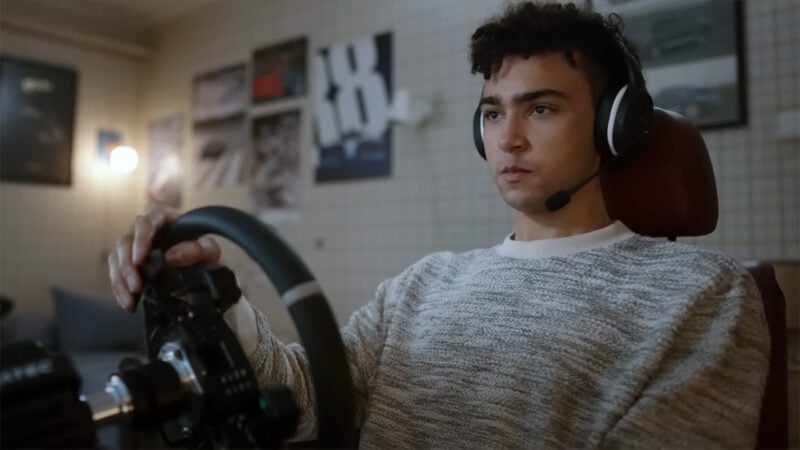 Despite a small drop in its rankings this weekend, Gran Turismo remains firmly in moviegoers' top five films around the world, helping it to pass $80m in ticket sales globally.
Thanks to a slightly uneven release schedule, the film is in its second weekend in the USA — coinciding with the Labor Day holiday — but its fourth weekend elsewhere, and it's still seeing relatively robust ticket sales.
Over the course of the long weekend, Gran Turismo has recorded an additional $6.6m in ticket sales in the USA, placing it in fourth overall. For the third successive week there's a new #1, as the third film in Denzel Washington's The Equalizer series entered at $35m.
Barbie moves back up into second, racking up another $11m this week as it becomes the highest-grossing film of 2023 worldwide — overtaking The Super Mario Bros Movie, to hit $1.38bn. Perhaps surprisingly Blue Beetle has made its way back up to third with a $7.3m weekend.
Gran Turismo's #1 ranked debut last weekend was largely thanks to the takings from preview screenings that played despite the launch postponement. That means its only fallen by about 50% in like-for-like sales for its second weekend.
Domestically the forecast for Gran Turismo after the holiday weekend is a $31m total box office, which swells to $80m once global box office takings are included. Indeed it continues to perform well outside the US, placing fourth behind The Equalizer 3, Oppenheimer, and Barbie among films on general release, with $8.7m this weekend from all other markets combined.
Regardless of a lukewarm critical response, paying customers have been much more positive in their impressions of the Gran Turismo movie. Currently it sits at a score of 7.4 out of ten, on both IMDB (from 19,000 reviews) and Metacritic (from 101 reviews). Rotten Tomatoes reports that 98% of user reviews are at or above 65%, with the CinemaScore exit polling of viewers giving it an A grade.
With a reported budget of $60m, it's still a way to go until Gran Turismo hits the magic "break-even" mark, which would be around $150m.
See more articles on Gran Turismo Movie.