It's that time of year again! The 13th annual Gran Turismo Awards have become a special tradition at the SEMA Show in Las Vegas, and the details for this year's competition have just been announced by Sony.
Here's how it works: eligible SEMA exhibitors submit their car for the competition, where Sony's judges select winners in five categories: "Hot Rod", "SUV", "European", "Domestic", and "Asian".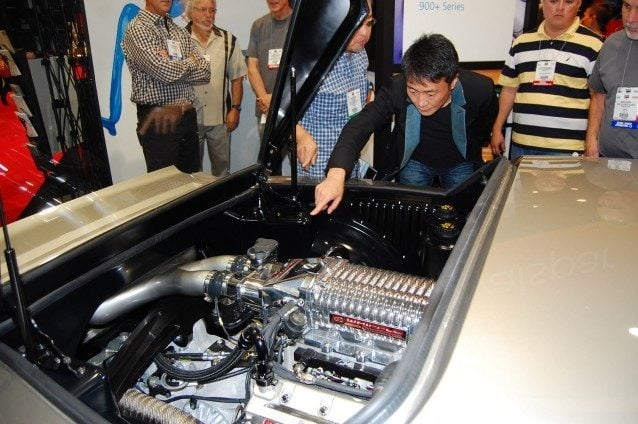 Gran Turismo creator Kazunori Yamauchi then tours the SEMA show floor to personally inspect each car and meet the tuners who built it. After selecting a favorite, Kazunori announces the "Best in Show" winner at a massive party in one of Las Vegas' premiere nightclubs, and that car will be featured in the next GT game.
If you're presenting a car at SEMA, click here to submit your application before the November 1st deadline – good luck!
The winner will be announced at the GT Awards party on Wednesday, November 4th at The Cosmopolitan's Marquee Nightclub, 8:00pm-2:00am.
As always, GTPlanet will be attending to provide full coverage of all the announcements and festivities.
It's also worth noting the official rules for this year's contest make an interesting distinction, specifically stating the winning car will be digitized for "a future release of Gran Turismo for the PlayStation 4 system". Although we have known that Gran Turismo is coming to the PS4 for some time now, this is the first official confirmation of the game's existence by SCEA.
See more articles on Gran Turismo Awards, GT Awards, and SEMA.