The next update for Gran Turismo 7, likely v1.34, has been confirmed to be coming on Thursday May 25, much as we expected following the announcement over the weekend.
If you missed it, series creator Kazunori Yamauchi posted his traditional pre-update "silhouette" teaser on Saturday, with the heavily shaded image confirming three new cars for the game — though no more specific date than "next week".
However a site announcement and in-game notification has now confirmed that the update will arrive right in line with other content updates over the past few months, on the fourth Thursday of the month.
As usual then, the Gran Turismo 7 servers will go offline for "game update maintenance" at around 0600 UTC on May 25. From that point on you won't be able to access anything in the game — bar Music Rally and any unlocked circuits in Arcade Mode — and you won't be able to save anything either.
Once the update arrives, usually at the start of the maintenance period, you'll need to download and install it — which requires rebooting the game — and wait until the maintenance window ends at around 0800 UTC.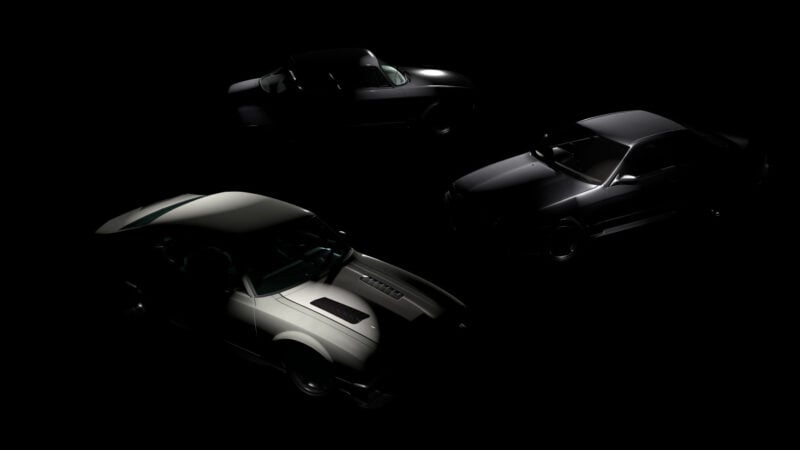 Other than the three vehicles teased for the update, which consist of a mid-1960s Alfa Romeo Giulia Sprint, an R32 Skyline GT-R model which is likely the Group A homologation special "Nismo" version, and the 2018 SEMA GT Award-winning Greening Ford Maverick, we don't know what the update will contain.
Generally, PlayStation will post an article on its blog, along with a video, around 18 hours before the update that reveals other new content — circuits, new events and Menu Books, new Scapes locations, and any new features, where applicable.
However we won't have the full picture until Polyphony Digital posts the patch notes when the update itself becomes available. Even then, some things — like new engine swaps — will remain under wraps until the community digs them out.
We'll bring you all the latest on this update when we have it!
See more articles on Gran Turismo 7 Game Update.