During the Tokyo Game Show last week, several media outlets were invited to tour Polyphony Digital's new Tokyo offices (the company is actually headquartered in Fukuoka, Japan).
Multiplayer.it documented their visit in the video above, while EuroGamer took lots of photos.
Although the purpose of this visit was not to announce anything new about GT6, EuroGamer did confirm that there will be no changes or improvements to clutch response on wheels which support the third pedal.
Sketches of the new Red Bull X2014 – successor to the X2010 and X2011 which debuted in GT5 – are also revealed with confirmation that the car will be in Gran Turismo 6.
UPDATE: More photos of Polyphony's offices have also been published by gmbox.ru.
Thanks to all of you who sent this in!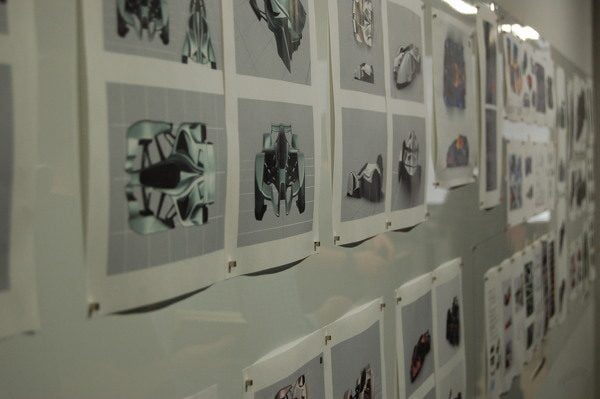 See more articles on Kazunori Yamauchi and Polyphony Digital.