Nismo holds annual festivals to celebrate Nissan's history and presence in the world of motorsports, allowing people to meet famous drivers and get closer to the company's most famous racing machines. At this year's festival, Jann Mardenborough was given the opportunity to drive a lap around Fuji Speedway behind the wheel of the monstrous Group C Nissan R92CP.
Although Jann was not able to drive too aggressively, he could still experience its sound and performance — and then some. The turbo boost pressure wasn't working properly, so Jann could periodically experience a power burst of approximately 1000 HP!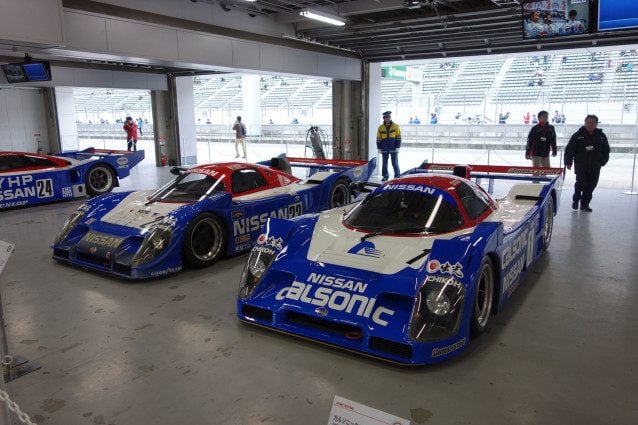 The Nissan R92CP was a Group C Prototype car built for the purpose of competing in the All Japan Sports Prototype Championship (JSPC). It's powered by a twin-turbo V8 engine which delivers over 800 HP.
The R92CP enjoyed great success on-track, conquering all six races of the 1992 JSPC season, and its popularity has endured since it was introduced to a new generation in Gran Turismo 4.
See more articles on Fuji Speedway, Jann Mardenborough, Nismo, and Nissan.