With only two race weekends left on the calendar, the 2016 season of the All-Japan Formula 3 open-wheel series is slowly coming to a close. Normally, this puts enormous pressure on drivers whose  overall standing depends on a point or two. Jann Mardenborough has managed to avoid this unpleasant position by winning the last two races at Motegi. This perfect weekend brought Jann a comfortable advantage over his rivals, and brings him one step closer to claiming the championship title.
As some of us have already learned (owing to certain video games), it takes time to lap the Motegi circuit. Jann managed to do it in 2'01.763, which brought him 2nd place in qualifying for the 11th round. The leading lap was set by Tadasuke Makino (#12) who beaten Jann's lap by 0.218 seconds. It is worth mentioning that first four drivers on the grid were less than 300 milliseconds apart, which proves how difficult it must have been to secure top position.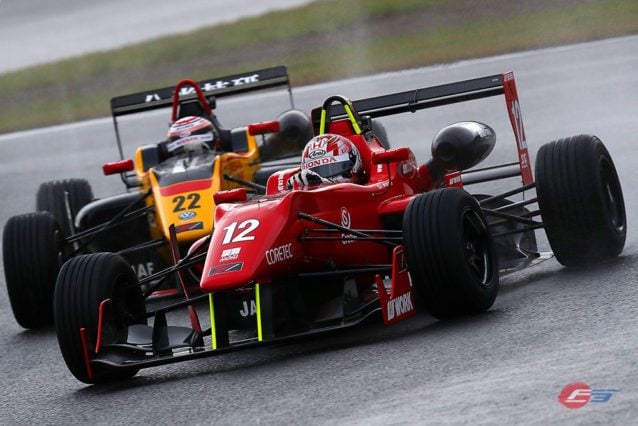 Nonetheless, this fact didn't stop Jann (#22) from reversing the positions in the actual race; he completed the 30-minute race with a lead of almost 5 seconds over Makino. According to official reports, Jann managed to take the lead on lap 11, heavily pressuring the opponent prior the overtaking itself.
The next round at Motegi brought next results, equally satisfying for Jann. Nearly breaking the 2-minute mark, Jann secured pole position on the qualifier with a 2'00.794, having more than half of a second over Kenta Yamashita (#36). The race itself brought an even more commanding result, with an 8-second difference over second-place Yamashita. Jann was continuously trying to build a gap between himself and Yamashita, which paid off admirably.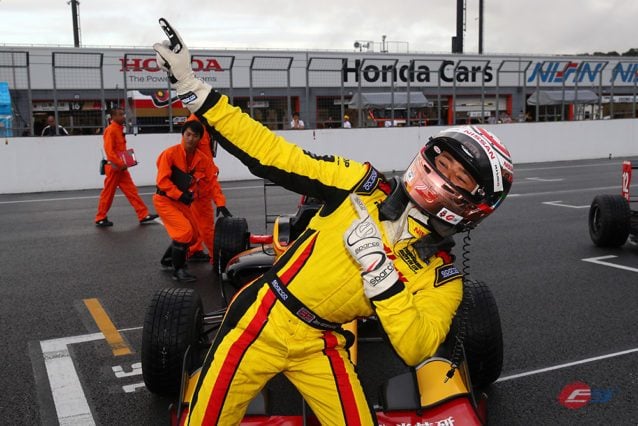 The overall results are highly promising. Jann currently leads the championship by 19 points over Kenta Yamashita. Jann's B-Max NDDP team also holds the team title with 22 points lead over team TOM'S. While the season isn't over yet, Jann and the team are better-placed than ever to bring it all home.
The penultimate weekend at Okayama will be held on September 10 and 11. Make sure to check the official website for more news and keep following GTPlanet as we continue to follow Jann's progress.
All images courtesy of the Official Japan Formula 3 website.
More Posts On...
The original comments for this post are no longer available.