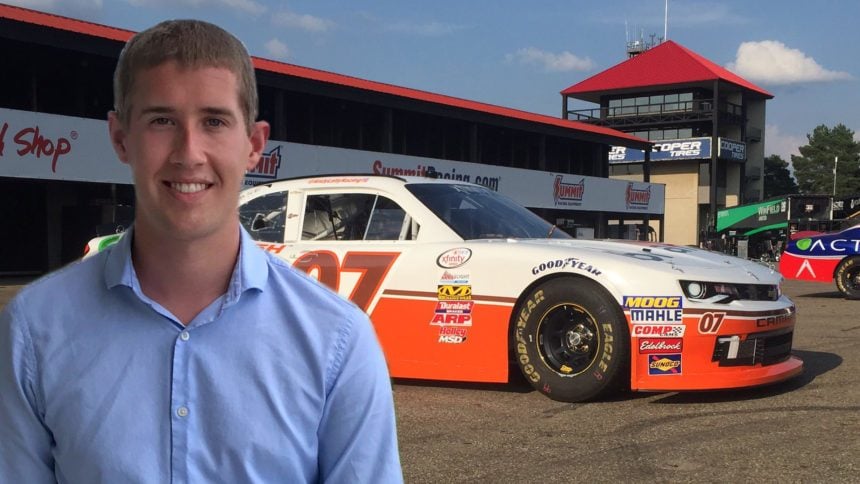 GT Academy 2013 winner Nick McMillen could be lining up on the starting grid in Wisconsin next weekend. All he needs is a sponsor or two.
McMillen was one of the handful of drivers Nissan didn't re-sign back in 2016. Not one to be discouraged, Nick has continued to fight for a drive in the world of racing since. Now the opportunity has presented itself, with a seat up for grabs in the NASCAR Xfinity series.
The car in question would be the Team SS Greenlight Chevy Camaro. This is the same car Andy Lally — he of Acura NSX IMSA fame — drove to a career-best fifth place at Mid-Ohio earlier this month. The bow-tie racer boasts around 450 hp from its carb-fed 5.8-liter V8 engine.
If given the green light (pun intended), McMillen would be racing at the historic Road America. The Johnsonville 180 is a 45-lap race around the circuit.
Nick wouldn't be the only GT Academy grad at the event, either. Heck, he wouldn't even be the only Nic(k). Nicolas Hammann, the 2014 USA winner, will also be lining up at the Xfinity race. Hammann is an Elkhart Lake native, making the Johnsonville 180 a local race for the 25-year old.
The ex-Nismo roll call continues with James Davison. Davison raced the mighty GT-R in the Pirelli World Challenge last year alongside teammate Bryan Heitkotter. He finished the season in seventh place.
As mentioned above, McMillen needs a sponsor or two to secure the seat this coming weekend. You can contact him directly via his personal website, or email him. You can get at him on Twitter, too. Looking for more details on the race? Right here.
More Posts On...