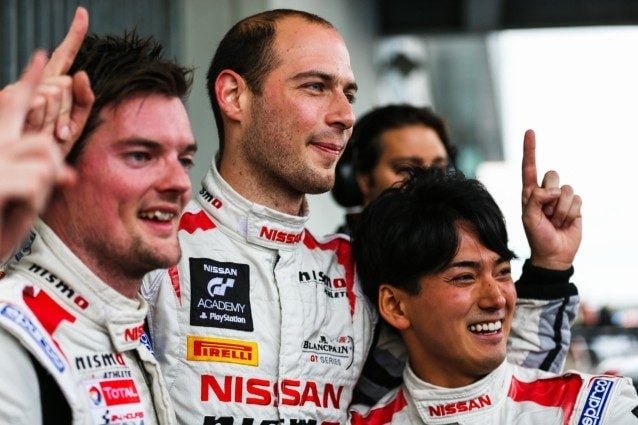 With rumours swirling earlier this month, Wolfgang Reip has now confirmed the bad news (care of Daily Sports Car): Nissan has chosen not to renew his contract for the 2016 season.
Reip is one of the bigger success stories to emerge from the GT Academy program. The Belgian won the European section of GTA in 2012, and had a banner year in 2015. Reip helped return the GT-R to the top step of the podium at the Bathurst 12 Hour last year, while he was swapped out for Rick Kelly at this year's race (where the team would grab silver). In addition, "Wolfie" snatched a win at Paul Ricard in the Blancpain Endurance Series en route to winning the PRO Driver's Championship. Following such success, it was of little surprise when the FIA reclassified him as a Gold driver in November 2015!
The 28-year old also made history in 2014 by completing the first all-electric lap of the Sarthe circuit before the 24 Hours of Le Mans in Nissan's ZEOD RC. Reip proved instrumental in the development of the unconventional racer, with which he shared co-driving duties during the race with Satoshi Motoyama and original GTA winner Lucas Ordóñez.
Wolfgang joins an increasingly long list of GT Academy graduates that no longer have seats with Nissan. Jordan Tresson, the program's second champion, now drives for Lexus' RC F GT3 in the VLN series. 2013 Russian Academy winner Stanislav Aksenov was part of the team that won the SP2 Class at the Dubai 24 Hours, but his contract was not renewed for 2015.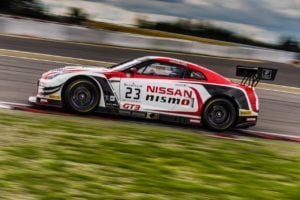 Over in the US, Bryan Heitkotter had a successful 2015 season in the Pirelli World Challenge driving a GT-R for Always Evolving Racing, which coincidentally did have GT Academy stickers thanks to a partnership with Nissan. Steve Doherty (2012 USA champion) and Nick McMillen (2013) were teammates last year, piloting the Doran Racing 370Z to solid results in the Continental Tire Sportscar Challenge. Sadly, the restructuring of Nissan's motorsports budget saw the manufacturer pull sponsorship of the team, and the 2016 season opener at Daytona saw no Z-cars lining up on the grid. Both men are currently looking for driving opportunities – you can even catch up with Nick in his very own progress thread here at GTPlanet.
Contract changes are an expected part of motorsport, especially when considering each year of GT Academy has dropped more graduates off in a limited-size pool. The visibility that the program has provided for the natural talent these men have should not be underestimated, either. Unfortunately, in the wake of Nissan shuttering the LMP1 program and Darren Cox leaving the company, the latest news involving Reip continues a seeming direction change for the automaker and motorsports.
We at GTPlanet wish all of the guys the best of luck for 2016 – we're rooting for you!
More Posts On...
The original comments for this post are no longer available.