The 2022 Gran Turismo World Final gets underway with the curtain-raising Toyota Gazoo Racing GT Cup today, November 24, starting at 1600 UTC.
Although not a part of the World Series itself, the Toyota event is an official Gran Turismo competition and its final has run over the past three seasons just ahead of the World Final.
Indeed it's been a very good prediction tool for who will be successful in the subsequent World Finals. The first winner, in 2018 as the GR Supra GT Cup, was Mikail Hizal, who followed that up by becoming Nations Cup champion. That feat was repeated in 2019 when Takuma Miyazono took the Toyota victory and both Nations and Manufacturers Cup.
Last season it was the turn of Tomoaki Yamanaka, winning the Toyota event and then the Manufacturers Cup as part of the Toyota team — with Igor Fraga and Coque Lopez. That means all eyes should be on this year's event too.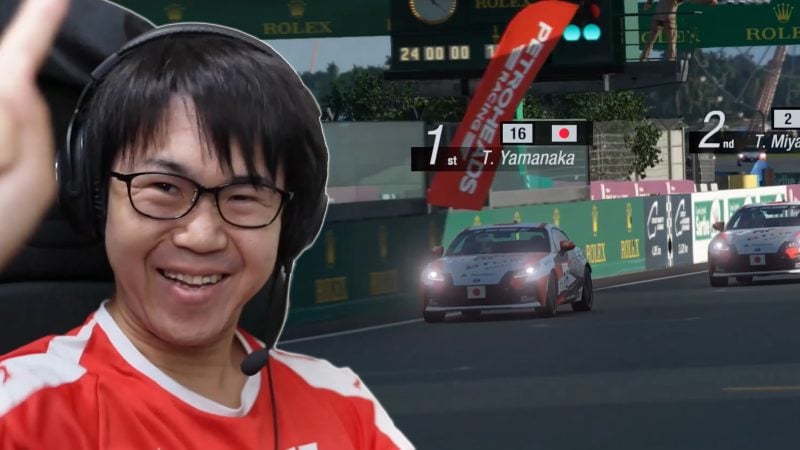 This year's race format will see the 24 qualified drivers — 21 from the online competition via regional allocation and three from a special event held in Asia — race off in a variety of Toyota machinery.
After a general qualifying session in the GR Supra Concept Gr.3 at High Speed Ring, the field will be split into two seeded groups for two semi-finals in the same car/track combination. The top four will qualify for the final itself.
Drivers placing 5th to 10th will head into a last-chance "Repechage", where again the top four will qualify for the final. That will bring the speed up a bit, with the Super Formula SF19 Toyota car around Tokyo Expressway South.
With the 12 final spots decided it's a winner-takes-all, 30-lap race of Fuji Speedway in the Le Mans-winning GR010 Hybrid hypercar — which will also be a guest at the venue — with tire strategy playing a major role in the race.
It's a very strong line-up this year, featuring 13 winners of previous events including seven world titles — including a double world champion who happens to be a former champion of this event too.
France's Baptiste Beauvois was top online qualifier for Europe and came close to being Olympic champion in 2020, so will be one to watch. Countryman Kylian Drumont won the World Series Showdown this season — in both events — and qualified second in Europe.
2020 champion Takuma Miyazono returns and will be one to watch to recapture the title, while 2021 Nations champion Valerio Gallo is another strong bet. It's the one event that Igor Fraga, 2018 Nations champion and 2019 and 2021 Manufacturers champion with Toyota, hasn't yet won.
Of the TGR Asia qualifiers, Andika Rama Maulana is a driver to keep an eye on; he's been in strong form in the GT World Challenge and Lamborghini Real Race this season, and won the 2019 GT World Challenge Asia.
You will also need to make your mind up who will win before the broadcast. Pick the winner through the in-game "Bonus Campaign" portal and you'll win 1,000,000cr for your GT7 bank balance.
The race will broadcast at 1600 UTC on Thursday November 24, and should be a good sign of who to watch come the Manufacturers Cup and Nations Cup over the weekend.
Alternative Language Streams
Competitors
See more articles on Gazoo Racing GT Cup, Gran Turismo World Series, and Toyota.