The second season of JD Motorsport Organization and Nissan Canada's Micra Cup is about to kick off in less than a month. One of the 30 drivers who will get the opportunity to steer the wheel of these one-make machines and reach for the trophy is Nicolas Hammann, the 2014 North American GT Academy champion. As one of the few newcomers who didn't compete in the previous season, it is a challenging path to conquer, but worth of his talent and skills.
This is not Nicolas' first racing debut outside GT Academy program. He also took part in the 24 Hours of Dubai and the Blancpain Sprint Series, both tackled behind the wheel of the NISMO GT-R GT3 racer. Competing in the IMSA Continental Tire SportsCar Challenge with the Doran Racing Nissan 370Z is another achievement of his, as well as providing an additional set of hands for the development of the car. There is no doubt that competing in the upcoming one-make series will help Nicolas expand his racing experience even further.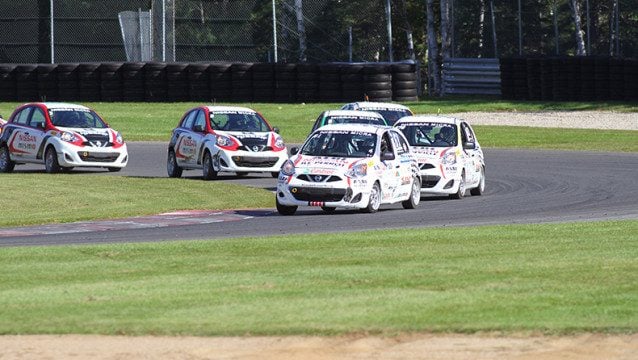 The 2016 Nissan Micra Cup's schedule has already been filled – 16 races await the drivers, two per week. Each weekend consist of a 30-minute trial, a 30-minute qualifying session and of course, two 30-minute races. Two GT Academy participants achieved remarkable ranking in the previous season, so we're positive this tradition will continue with Nicolas as a driver.
The second season of the Micra Cup gets underway at Calabogie Park, May 14 and 15.
We wish Nic the very best of luck! Read more about his exploits at his personal site.
More Posts On...
The original comments for this post are no longer available.