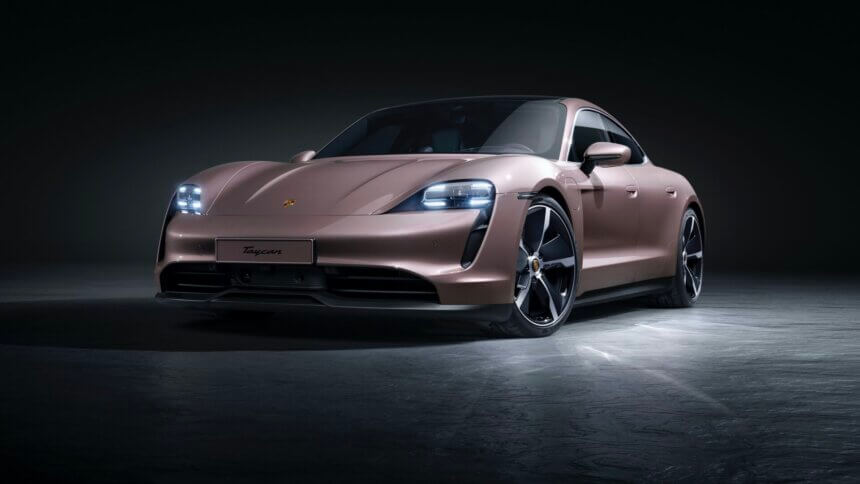 If you've always fancied the Porsche Taycan but found the $100,000 starting price to be a little eye-watering, there's some good news for you. Porsche has now confirmed that the previously Chinese market-only single-motor Taycan is now on its way to North America and Europe too.
The car officially goes by the name of "Porsche Taycan". Although a little confusing, the higher performance, dual-motor cars, all have slightly longer names, from the 4S, through the Turbo, and then the range-topping Turbo S. There are, as you might expect, a few differences between the four cars.
First the obvious. The Taycan goes without the front-axle motor you'll find in the rest of the range. That makes it rear-wheel drive only, and a good dose less powerful. When fitted with the "single-deck" Performance Battery, the base Taycan produces a healthy 321hp, although this can increase to 403hp with an overboost feature.
Customers can also opt for the Performance Plus Battery. This lifts battery capacity from 79.2kWh up to 93.4kWh, and increases available power to 375hp (469hp with overboost). Whichever you pick, the RWD Taycan has the longest range of any Taycan model, with 267 miles from the standard battery and 300 miles from the optional item.
Naturally it's also the least brisk. Both variants will reach 143mph, and hit 60mph in 5.2s — a little way shy of the sub-4 time and 155mph limit of the 4S, to say nothing of the Turbo S.
Broadly the Taycan is otherwise identical to the Taycan 4S. Like the 4S, it uses 19-inch wheels as standard rather than the 20-inch pieces on the Turbo and Turbo S, although in a model-specific design. They cover the same standard 14.1-inch brake discs (an upgrade to 16-inch front items is available) and six-piston front, four-piston rear brake calipers, though they're black here rather than red on the 4S.
The base Taycan also runs on the same steel suspension springs as the 4S, although both cars retain the ability to upgrade to adaptive air suspension with a nose lift feature. In essence, the Taycan is the twin of the 4S inside and out, bar the loss of the front motor.
When the new Taycan arrives in showrooms in March, it'll set you back $81,250 (£70,690 in the UK), including fees, and is eligible for a federal tax credit of up to $7,500. That's nearly a $23,000 (£13,000) discount compared to the 4S, for a mere 1.4s penalty on the 0-60mph sprint.
More Posts On...