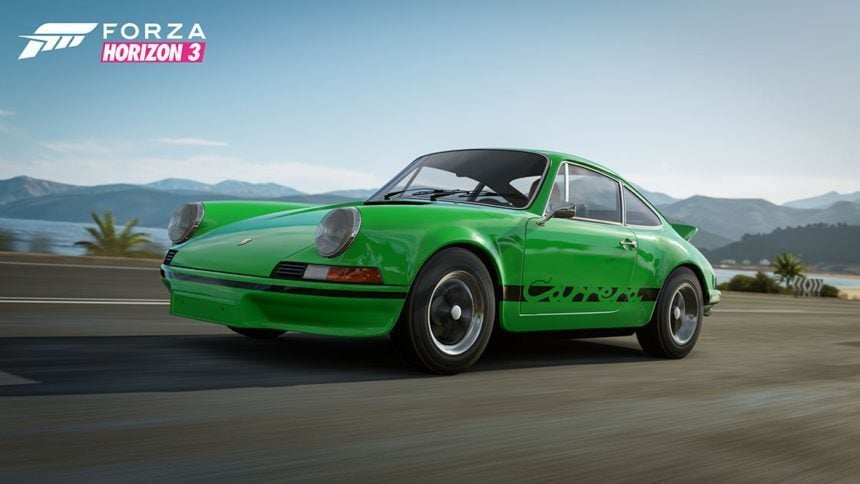 When Turn 10 announced a six-year non-exclusive partnership with Porsche last week, gamers wondered if that would put an end to the expensive post-launch DLC approach the manufacturer has been subjected to for years. Dan Greenawalt has confirmed that the Stuttgart sports car maker will now be included in-game from launch.
The Turn 10 Creative Director shared the good news on Twitter. When asked whether Porsche expansions or car packs would still be sold moving forward, Greenawalt stated "with this partnership we are cleared and excited to include Porsche models as part of future [Forza] titles at launch."
Porsche was originally included in the franchise thanks to an agreement with Electronic Arts (which lost the exclusive rights late last year). This changed with Forza Motorsport 4, though that game would eventually feature a 30-car expansion after a post-release agreement was made between Turn 10 and EA in early 2012.
It wasn't until the summer of 2015 that the marque arrived on the Xbox One. First appearing as a ten-car pack in Forza Horizon 2, a 21-car expansion followed in Forza Motorsport 6 a year later (and will form the basis of the upcoming third season of ForzaRC). Last week's car pack for Forza Horizon 3 marks the end of DLC being the only way to get Porsche into a modern title.
This doesn't mean Porsches won't arrive as DLC after release, however. The Forza franchise's monthly car packs tend to include a variety of brands, as well as new and old metal. It simply means Porsche will be treated like other manufacturers: it won't be locked behind a paywall in upcoming titles, and its offerings can be expanded post-launch.
What this all means is that players should expect to see Porsches dicing with the rest of the pack in the upcoming Forza Motorsport 7, which is expected to be revealed at E3 in June. Stay tuned to GTPlanet for more Forza news.
More Posts On...