Porsche has officially introduced the fastest and most powerful street-legal 911 to date with the release of the 2018 GT2 RS.
The GT2 RS features a tuned version of the 3.8-liter twin-turbocharged flat six engine found in the 911 Turbo S. Improvements include larger turbochargers and a new cooling system that sprays water on the intercooler. These changes deliver 700 hp and 553 lb-ft of torque to the rear wheels. All this power will rocket the GT2 RS to 60 in 2.7 seconds and will keep climbing all the way to 211 mph.
Unlike the previous GT2 RS, the 2018 model will have a seven-speed double-clutch PDK transmission that is set up exclusively for the car.
To improve handling the GT2 RS comes standard with Michelin Pilot Sport Cup 2 tires and Porsche's Ceramic Composite Brakes. Also included is a new sports-tuned stability management program with the option to disable the system.
Porsche made weight a priority by building the GT2 RS from lightweight materials. Carbon fiber, carbon fiber reinforced plastic, and magnesium were all used. With a full tank of fuel, the GT2 RS will tip the scale at 3,241 lbs.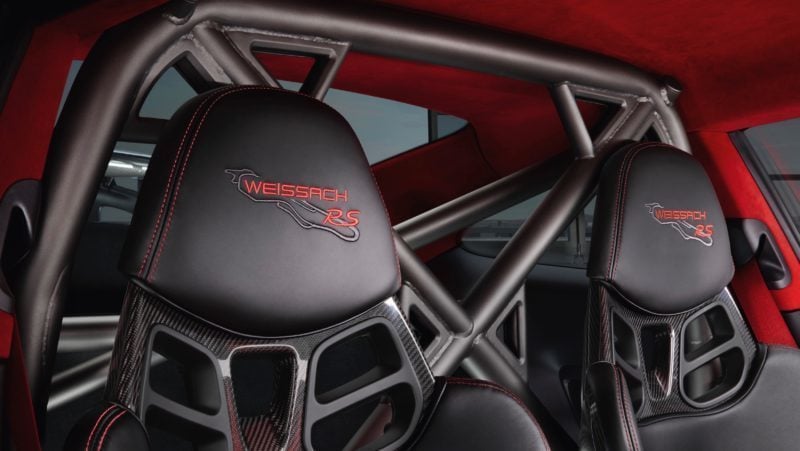 For additional weight savings, the optional $31,000 Weissach package is available, which sheds 40 pounds. The package includes magnesium wheels along with a carbon fiber roof panel and anti-roll bars. An added design feature will leave the luggage compartment and roof with exposed carbon fiber weave.
Porsche Connect Plus and the Porsche Track Precision app come standard. These apps allow drivers to record and analyze data on their smartphone. The optional Chrono Package integrates with the car's infotainment center to expand data recording. In fact, the PTP app allows the GT2 RS to capture lap times and display them within the car.
Also available for customers who order the car is an exclusive watch. The chronograph carries over many design elements from the GT2 RS, including those customized by the owner.
Of course, the car itself should be plenty familiar to gamers already. Last month, Microsoft introduced the GT2 RS on stage at E3 2017, as the cover star of Forza Motorsport 7. While that was the car's first public unveiling, Porsche had provided little in the way of specs at the time.
Porsche is accepting orders for the GT2 RS with a base price of $293,200. Cars will begin reaching dealers in early 2018. Attendees at this weekend's Goodwood Festival of Speed will also get a chance to see the car, as part of its European debut.
See more articles on 2017 Goodwood Festival of Speed and Porsche.