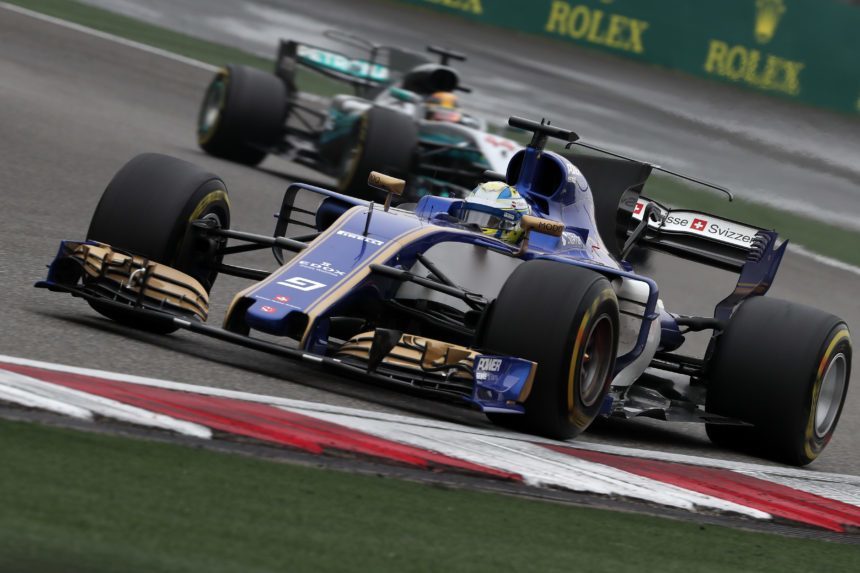 As it marks its 25th anniversary in Formula One, the Sauber F1 team has announced an unexpected switch to Honda power units for the 2018 season.
Although the Sauber brand is for many inextricably linked with Mercedes, thanks to its partnership with the German company in the 1980s that saw it win the World Sportscar Championship and the Le Mans 24 Hours with the famous Sauber C9, the Formula One team has used a number of different powerplants over its quarter-century at this level.
Initially competing with Mercedes support, Sauber switched to Ford and Cosworth units in the mid-1990s, before spending nearly a decade with Ferrari power. A relatively acrimonious split between the two saw the team pair up with BMW before switching back to Ferrari in 2010.
Recent years have not been good to the Sauber team. Off the track, the team has been dogged by financial concerns that lead to reports of employees not being paid on time, while poor performances on the track have seen record lows as Sauber recorded just two points from a single ninth place finish in 2016 and no points at all in 2014. As of the third race of 2017, Sauber is yet to score this season either.
Honda's own return to the sport hasn't been clear sailing either. The company seems to have struggled with the V6 turbo hybrid era, leaving the McLaren team and its drivers frustrated by the relative lack of power – Fernando Alonso famously dubbing it "a GP2 engine". The McLaren-Honda pairing has finished ninth overall in both of the full seasons it has competed while, like Sauber, it is yet to score in 2017.
Monisha Kaltenborn, CEO and Team Principal of Sauber F1 commented:
It is a great honor for the Sauber F1 Team to be able to work together with Honda in the coming seasons. Our realignment is not just visible through the new ownership but also now with our new technological partnership with Honda. We have set another milestone with this new engine era, which we await with huge excitement and of course we are looking for new opportunities. We very much look forward to our partnership with Honda, which sets the course for a successful future – from a strategic as well as from a technological perspective. We thank Honda for making this great partnership happen.
More Posts On...