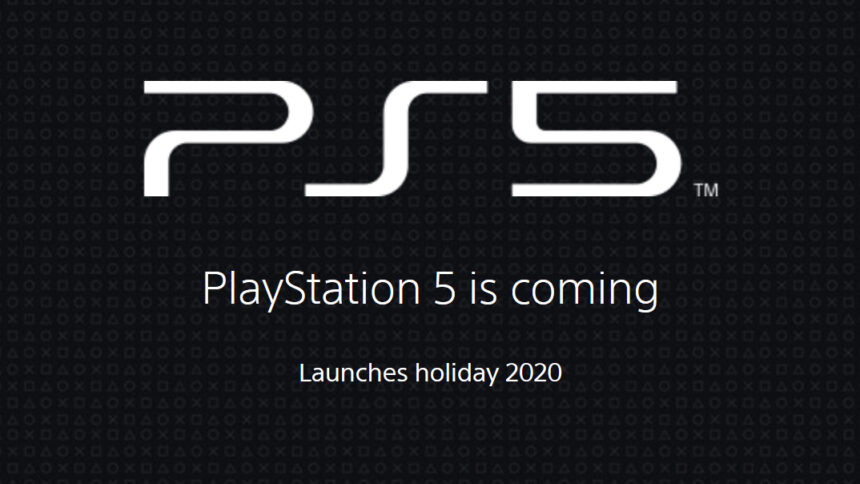 Sony has sparked a new round of internet rumors about the upcoming PlayStation 5 console, by updating its website to reflect the new device.
Up to now, the electronics giant has only been teasing the console's specifications. We've received a rough launch window — "Holiday" (roughly the fourth quarter) 2020 — and even had a logo reveal presentation, but as yet nobody outside Sony has laid eyes on the PS5.
The website update suggests that situation may be about to change. There isn't a great deal of actual information on the site — just a banner and a form — but the state change itself is significant. Typically brands only create a portal like this when they have something to sell, and that requires a physical product. It hints that Sony may be set to whip the covers off.
Aside from the note that the console 'is coming', there is just one snippet of detail on the new portal. That comes by way of this statement:
We've begun to share some of the incredible features you can expect from PlayStation 5, but we're not quite ready to fully unveil the next generation of PlayStation.
The timing tallies well with existing rumors. Back at the tail end of January, information started to point to a reveal some time during February. Industry insiders were talking of a reveal in between four and six weeks — roughly mid-to-late February — although the specific event that would host this grand unveiling remained unknown. Sony reportedly pulled out of its own Destination PlayStation event in Arizona, but is still hosting its Experience PlayStation celebration in New York. That comes to a close on February 16, within that window.
Although official information is still closely guarded, it looks like February could be the month we finally take a look at the PS5. Watch this space for more info as we get it!
More Posts On...