Several days into the new year and things are already heating up for the next generation of video game consoles.
At the Consumer Electronics Show in Las Vegas, Sony took to the stage to briefly discuss the upcoming PlayStation 5. While it wasn't much in the way of a grand reveal like Microsoft's surprise Xbox Series X unveiling last month, Sony did share the official logo of the next-gen machine.
As you can see above, the logo maintains the same visual style that is synonymous with the brand. Nothing out of the ordinary, but if it isn't broke, why fix it?
Of course, that isn't all Sony shared at this year's CES, as another slide revealed a bit more about what we can expect from the new hardware.
All of the above features suggest that, like the Xbox, the PS5 will have plenty of horsepower under the hood.
Sony has previously shown off the "ultra-high speed SSD" last May. In that demo, a single scene loaded in a touch over eight seconds on the PS4 Pro. That same scene, using PS5 hardware, loaded in less than one second — 0.83s, to be exact.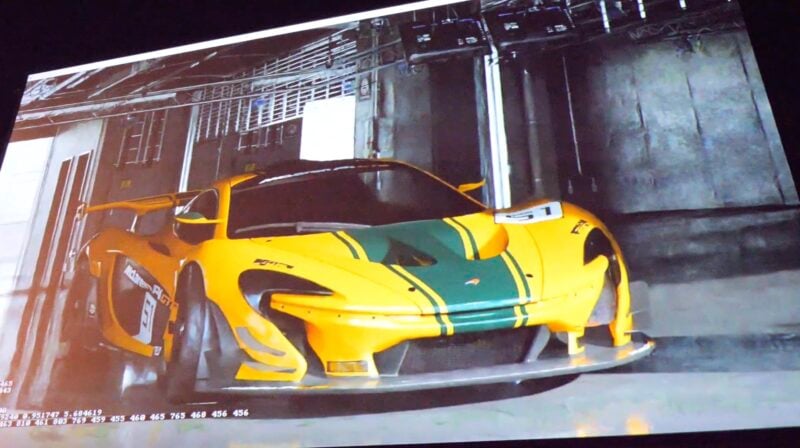 Hardware-based ray tracing will take the next generation of games to a new level with realistic lighting — something that we actually saw in a recent Gran Turismo tech demo. 3D audio takes advantage of a similar principle to ray tracing, leading to better audio imaging.
The all-new PS5 controller will make use of haptic feedback, which is much more intuitive than the rumble feature used in current-generation controllers. This is yet another feature already shown off to some degree with GT Sport at the forefront.
Finally, there's Ultra HD Blu-ray compatibility, which is a logical addition to a machine touting support for both 4K and 8K resolutions out of the box. Sony promises to reveal more over the coming months, which is a good thing as the PS5 touches down this holiday season.
Strap yourselves in, things are about to get very interesting…
See more articles on CES 2020, PlayStation 5, and Sony.