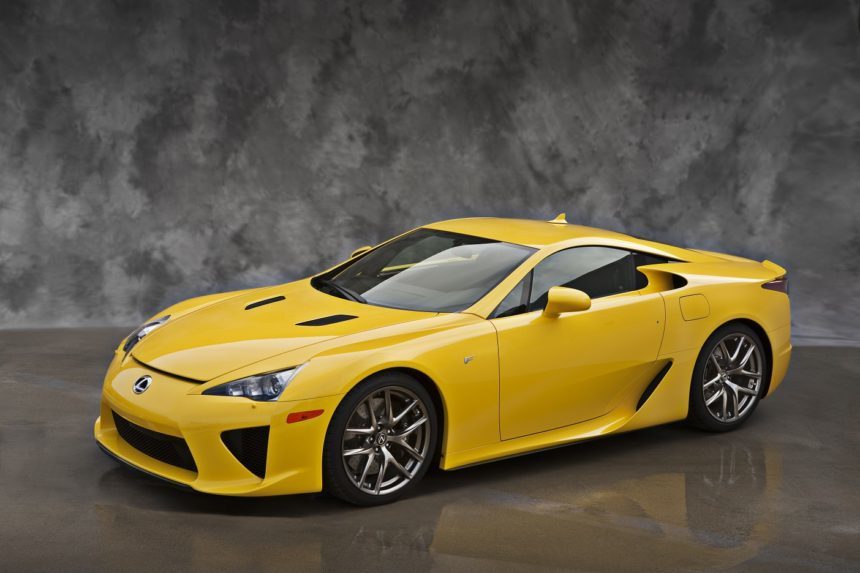 The Lexus LFA is one of the most brilliant pieces of automotive engineering to date. Over eight years Toyota engineers built the car to perfection. It even continues to be impressive five years later. So why are there still 12 sitting on dealer lots?
With July's sales figures released, Autoblog did some digging around to find some abnormalities. It found that one new LFA sold in July of this year. This is a bit puzzling since the car's production run ended in 2012. After contacting Toyota Autoblog discovered there were still 12 of these supercars left unsold out in the wild.
The best explanation as to why there's still a dozen unsold cars is that these cars never received titles. This doesn't mean they just sit around though. There's a good chance these 12 cars are running around on dealer plates by owners of Lexus dealerships. Also, a few of them are on display as show pieces to get potential buyers in the door to buy the latest IS350.
Lexus also required a fairly extensive selection process during the LFA's sales period. Potential buyers underwent an interview to ensure they were going to actually drive the car. People who just wanted a collector's item almost never made the cut. Couple this with the $400,000 asking price and many buyers didn't want to deal with the hassle for the money.
Doing some digging around the Internet we found one example at Lexus of Arlington in Arlington Heights, Illinois. For just $388,900 this pearl yellow LFA with 33 miles on it could be yours.
Is it appropriate for us to start a GoFundMe page to get one of these gems as a company car? Probably not — guess we'll just stick to driving one around in Gran Turismo.
More Posts On...