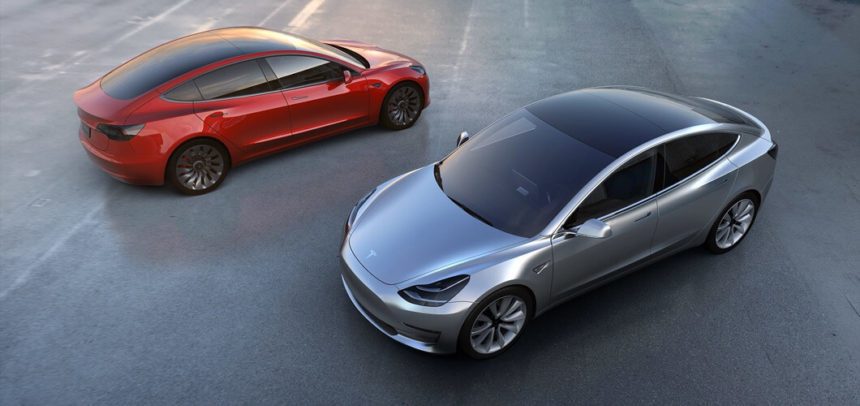 Elon Musk has taken to Twitter to confirm that the Tesla Model 3 is finally on its way.
Model 3 passed all regulatory requirements for production two weeks ahead of schedule. Expecting to complete SN1 on Friday

— Elon Musk (@elonmusk) July 3, 2017
The car has been certified for production slightly ahead of schedule. It means that production can get underway within the week, with Tesla targeting deliveries by the end of the month.
The Model 3 represents a huge leap in scale for the electric pioneer brand, taking it from a specialist to a volume manufacturer. Its previous cars, the Roadster, Model S and Model X were more expensive and aspirational vehicles. The Model 3 is a car for the masses, retailing at $35,000, and a much more difficult proposition as a result.
Tesla will be dealing with production volumes it has never experienced before. Musk is aiming to build 20,000 Model 3s by December, and 500,000 cars in 2018. By comparison Tesla has only made 200,000 cars in five years!
Even so, with 400,000 preorders, it will be some time before Tesla can build enough to keep up with demand. A car ordered today might not arrive until Autumn 2019. The interest in the Model 3 was so high that Musk had to employ negative advertising, with an infographic telling prospective customers that the Model S is so superior that they should buy one rather than wait for a Model 3.
The first batch of 30 cars will be delivered to their new owners at a lunch party on July 28.
More Posts On...