We're all guilty of saying it, or something like it. "I know this road so well I could drive it blindfolded".
It's a phrase that Misha Charoudin has taken very much to heart in this video. Charoudin is an instructor at the Nurburgring, racking up around 1,000 laps a year of the Green Hell. We think it's safe to say that he knows the road so well he… well, you know the rest.
Not one to shrink from a challenge, Charoudin has decided to put that particular saying to the test. Of course, actually driving a race track blindfolded is phenomenally dangerous, even on a closed circuit. With that, and likely the Nurburgring's insurance and risk assessment, in mind, he opts for a slightly safer alternative: navigating.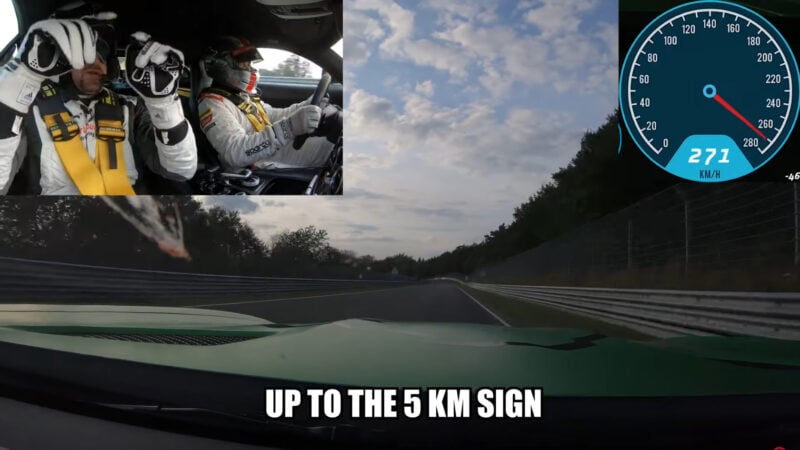 Taking the wheel is Nurburgring Driving Academy chief instructor Andy Gülden. His knowledge of the circuit likely rivals Charoudin's, but his task is to follow his colleague's instructions, while making sure they don't crash, of course.
The duo isn't intending on dawdling round at low speeds either. Their chosen car is a Mercedes-AMG GT R, which is capable of 7'10 laps. Not that speed matters, of course — as Lieutenant Gregoriy Kamarov reminds us in The Hunt for Red October, "give me a stopwatch and a map, and I'll fly the Alps in a plane with no windows".
What follows is an incredibly impressive demonstration of just how well a driver knows a race track. Charoudin calls out not only braking points and lines, but speeds and trackside objects that drivers use as position markers — without ever being able to see them.
The only difficulty Charoudin encounters is trying to keep his pace notes up with Gülden's pace — their bridge-to-gantry time is an incredible 6'58 — and drifting. As for actually driving the track blindfold… "maybe in the future".
More Posts On...