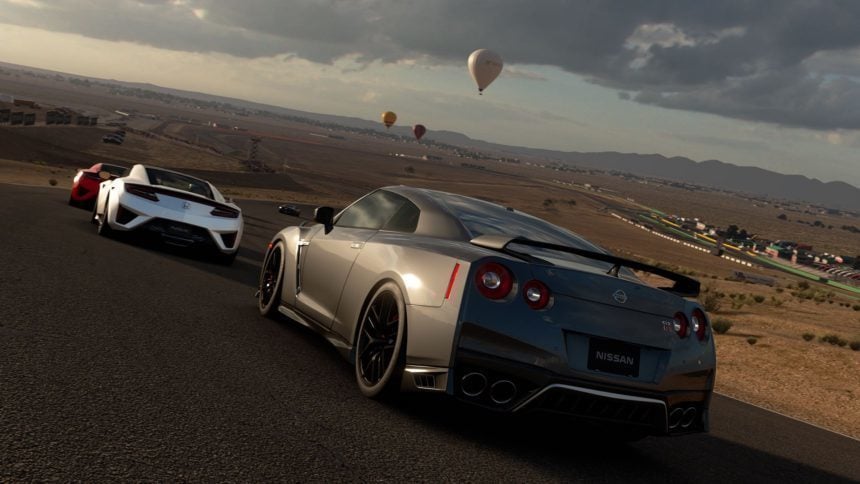 One of the most impressive partnerships in Gran Turismo history is that between the series and Nissan. The team behind GT has directly influenced the superb Nissan GT-R throughout its life. The tangible end result of this partnership was the Polyphony-designed center console in the car, but the relationship is still very much alive, as revealed in an interview by Motoring.au.
The focus of the interview is very much on Gran Turismo's impact on the real world. A comparison to The Matrix movie series highlights just how far the sim has come in the eyes of real-life car manufacturers. Yamauchi believes that his team can act as a "brain" for these companies and within the next 10 years that's only going to become more apparent. Talk then shifts toward the Nissan GT-R and how Yamauchi's relationship currently stands with the manufacturer.
"Even now we meet with the development team for the GT-R, a few times a year to have discussions with them. We're very close to Nissan."
The impact Polyphony Digital has on the GT-R is still ongoing. Yamauchi even goes as far to say that he can't spoil anything about the newest model — but implies he does hold that knowledge. It's a testament to his team and the GT franchise that they continue to hold these types of relationships.
Just yesterday, we had a retrospective piece on the past four years of the Vision GT program. The Gran Turismo series has transitioned from impacting cars of today to turning an eye to the future. It's certainly interesting that real manufacturers can have a platform to show their craziest ideas yet also rely on PD for more grounded experiments. You can catch the whole interview on Motoring.au's website.
More Posts On...