The Goodwood Festival of Speed's Central Sculpture is famous the world over. It's usually an exciting, dynamic splash of artwork that towers over the Earl of March's 17th Century residence.
For nearly 20 years, the sculpture has celebrated a marque each year. Sometimes in a milestone year, sometimes just because it's a brand that needs celebrating. But for 2017, things will be a little different.
Yes, this year's sculpture will celebrate the life and work of a single man rather than a car company. The man in question: Bernard Charles Ecclestone.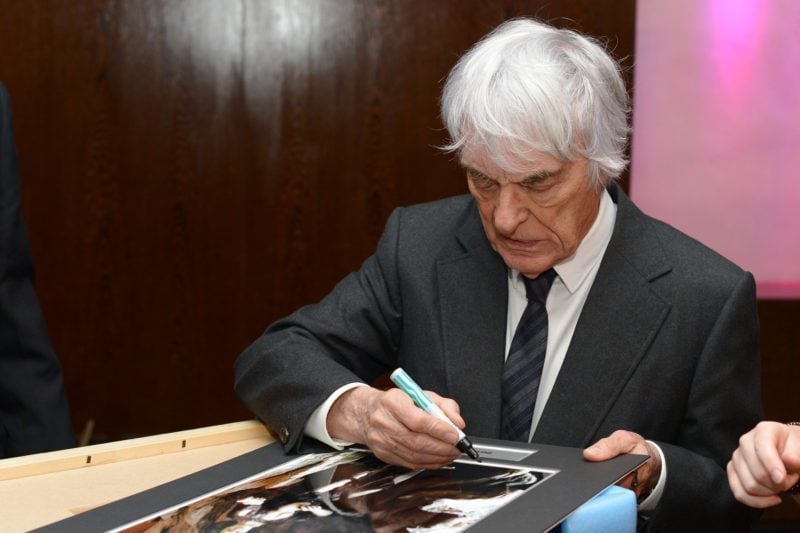 There's no doubting that "Bernie" is one of the most influential figures who ever lived when it comes to motorsport. At one time he was a driver and then became a World Champion team owner. More recently he's been the center of gravity for Formula One, keeping teams, drivers, rules and rights in constant orbit around him.
He's been more than a little divisive too. Rightly or wrongly, Ecclestone has been a focal point for gripes about the sport. Perhaps more than anyone, he's responsible for F1's expansion into lucrative but unsuitable markets — and made a fortune from it, while fans in traditional markets feel priced out of the sport.
The sculpture, again designed by Gerry Judah, will have five cars to represent the "Five Ages of Ecclestone". A 1958 Connaught will represent the "Driver" era, with a 1970 Lotus 72 a symbol of his time as Jochen Rindt's manager. The display will use a Brabham BT49 to reflect his world titles as a team owner, and Schumacher's Ferrari F2001 will represent the "Impresario" period. Lastly, his fifth era, "Legend" will use the Mercedes-AMG W07.
We've included some images of previous Goodwood sculptures below. We're not entirely sure what form 2017's will take, but we doubt there'll be a revolving door on it…
See more articles on 2017 Goodwood Festival of Speed.