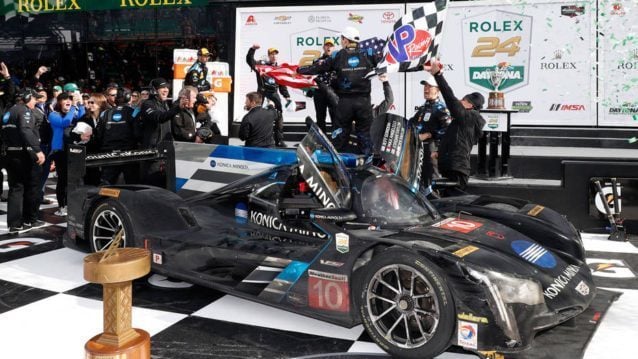 Cadillac, not seen in the Prototype motorsport sector since its disastrous Northstar LMP attempt, came back in an almighty fashion in the 2017 Rolex Daytona 24 Hour, with a largely unchallenged one-two finish after taking up the first two spots on the starting grid.
The #10 Cadillac DPi piloted by Jeff Gordon, Jordan Taylor, Ricky Taylor and Max Angelelli in the end took the crown, after a collision in the final four laps with the pole sitter #5 Cadillac, which in the end came back for a narrow second place, just 0.671 separating the two Prototypes.
Taking up the last of the podium was the #90 Multimatic/Riley car. The team showed promise during the wet stages of the race, but ultimately as the track began to dry, as did the performance with the car slowly falling behind the two Cadillacs, finishing one lap down. Finishing off the Prototypes was the #2 Nissan DPi, three laps shy of the winner.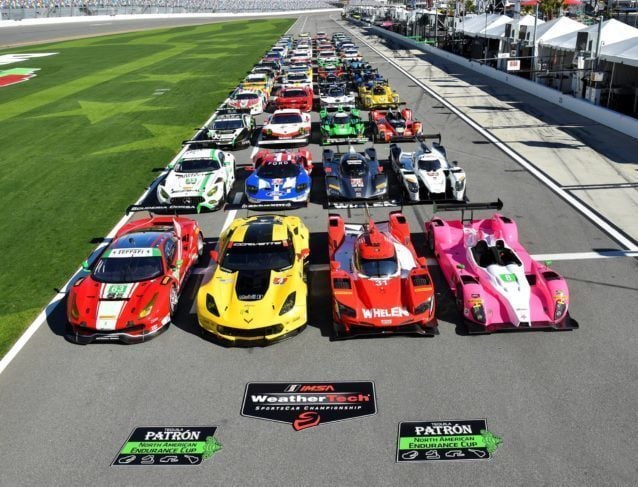 Changing gears to GTLM, Ford accumulated yet another trophy, taking the honors for the class after the #66, driven by Sébastien Bourdais, Joey Hand and German Dirk Müller, refused to succumb to the tough late race pressure created by the #911 911 RSR in the closing stages of the race. The new mid-engined Porsche eventually was forced to back off in the final few laps, handing the win to the Ford by close to three seconds.
Falling back, this left the #62 Ferrari 488 GTE to battle for the final podium spot, in the end losing out to the Porsche with a very narrow deficit of only 0.091 seconds.
Moving to GTD, a shock win for the #28 Porsche 911 GT3 R occurred for Michael Christensen, Daniel Morad, Jesse Lazare and father-son duo Carlos and Michael de Quesada, after passing the #29 Audi R8 GT3 LMS for the lead, only finishing 0.291 shy of the winning Porsche, still five seconds up the road from the third place finishing #33 Mercedes-Benz AMG GT3.
The teams now enjoy some time off before the IMSA WeatherTech SportsCar Challenge season continues in Florida with the Mobil 1 12 Hours of Sebring on March 18.
See more articles on IMSA WeatherTech SportsCar Challenge 2017 Season and Rolex 24 At Daytona 2017.