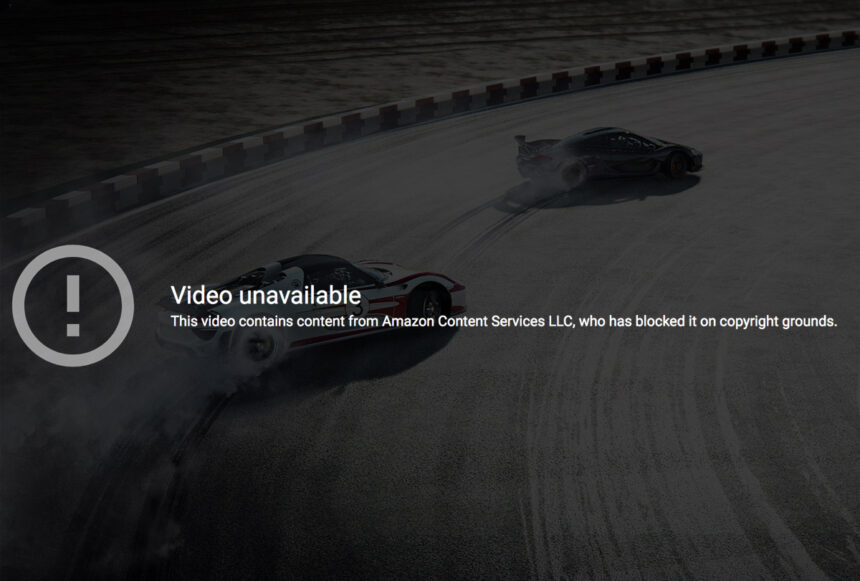 Well now this is awkward. Yesterday saw the release of The Grand Tour Game. You may have noticed a lack of gameplay videos on YouTube, however — that's because Amazon is hitting many users with copyright infringements.
In a way, we should've seen this coming. Thanks to the game's seamless transitions between clips and gameplay, there's a lot of footage straight from the show. It's likely Amazon has uploaded the full shows to YouTube's content match library to avoid pirated episodes showing up on the site. Unfortunately, the side effect of this is what we're seeing here.
Folks in our own community started noticing the takedowns shortly after release yesterday. GTPlanet member Scaff had it happen in the early morning. Friend of GTPlanet Steve "Super GT" Alvarez attempted to live stream the game before that too went down. A quick browse of Twitter shows he wasn't the only one.
There are a handful of videos that are still live on the platform at the time of writing. Some appear to be pre-approved partners with Amazon however, offering early showcases of the game and code downloads.
It isn't clear how or when Amazon will rectify the situation. In a similar situation, many F1 2018 videos went down recently thanks to copyright claims from Formula One Management (FOM). Codemasters responded to the issue and worked on reversing the issue in many cases.
So far, Amazon has not released a statement on The Grand Tour Game situation.
More Posts On...