Fiat Chrysler axed the Viper program last year, marking the end of a 25-year history. Now, according to Car and Driver, the Viper is poised to make a comeback in 2020 or 2021 — just with a few key differences.
If this story sound familiar, it's because it is. In 2010, when Chrysler was restructuring from its bankruptcy, the Viper program landed on the chopping block. With a series of "Final Edition" cars, it looks like the brute of a supercar was at its end.
Only a few months after the final run, Sergio Marchionne showed off a Viper prototype at a dealer's conference. Two years later, the 2013 Viper hit dealers across the country.
Now it seems like history might repeat itself. However, we'd take the following with a grain of salt. While Car and Driver is claiming "a new Viper is happening", it doesn't have a source or even a mention as to why we should trust it.
The article does give a few surprising details about the car. The biggest one is the absence of that iconic V10. Instead, it says the new Viper will get a 550hp V8 engine for the standard model. A sportier model will get the Hellcat engine pumping out 700 ponies.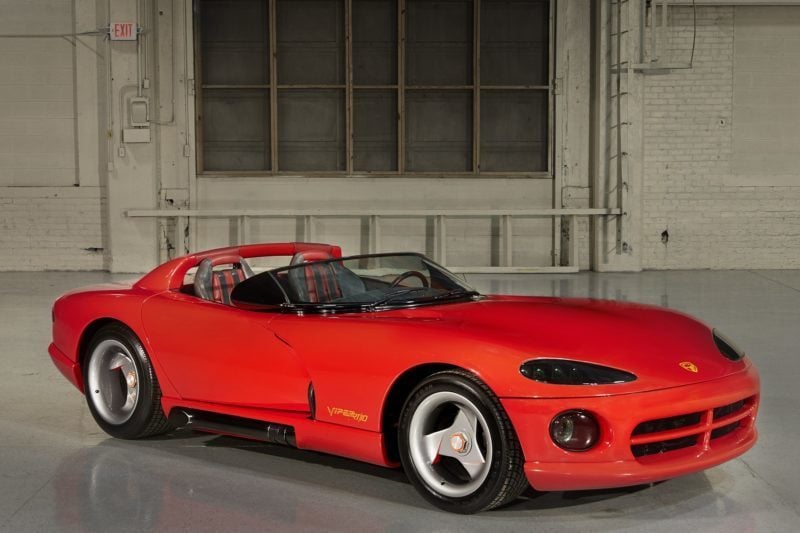 The second major proclamation is that the new Viper will start life as a convertible. The coupe will then follow a few model years after the fact. This wouldn't be too unusual; only the most recent model eschewed an open-top model.
Past those bits of information, that's all the details Car and Driver has. Nonetheless, it did take a stab at the price, putting the reborn snake in the $90,000 range.
The biggest question for a potential new Viper is, where will it be built? With the end of production last year, the Conner Avenue Assembly Plant is no longer making cars. Instead, FCA is converting it into a museum and meeting facility.
The Brampton Assembly Plant in Canada seems like a likely landing place. The plant already produces the Challenger, Charger, and 300, which it looks like the new Viper may share components with.
If not Brampton, then a third party supplier could also pick up the production run.
As for a release date, Car and Driver believes that the 2019 North American International Auto Show in Detroit is the target for a premiere. This would mark the 30th anniversary of the first Viper prototype making its debut.
We will continue to bring you updates if they surface. However, if you were planning on picking up the last Dodge Viper in the "Ultimate Last Chance", you might need to rethink your decision.