Last month, Turn 10 gave a brief look into the future of Forza Motorsport. Creative director Chris Esaki confirmed the next entry in the franchise had entered its "second sprint".
As a quick recap, a "sprint" is how the team organizes its development efforts. At this point in time, the next Motorsport title is only in the prototyping phase. Just in case you weren't sure, that definitely means it won't be available this year.
That hasn't stopped the community from asking questions however. One question Esaki fielded was if the next title would lock cars to Forzathon and other live services. Before answering, Esaki was quick to preface things by saying some ideas may never see the light of day. There's no commitment to anything at the moment, this is just a peek behind the scenes as it were.
His answer, or rather the current idea, is a rather interesting one. One of the "big ideas", a high-level goal for the team, relates to the concept of "built not bought". As veterans of the series can attest, previous games have relied on steadily amassing a collection of cars. Lately, the "gotta catch 'em all" mentality has become synonymous with the franchise — and for good reason, at that.
With an 800+ car list covering nearly every aspect of automotive history, there's a little bit of something for everyone. However, some of the more sought-after vehicles aren't available through conventional means. To obtain a particular car, players may have to dive into Forzathon events, community events, Rivals mode, and so on.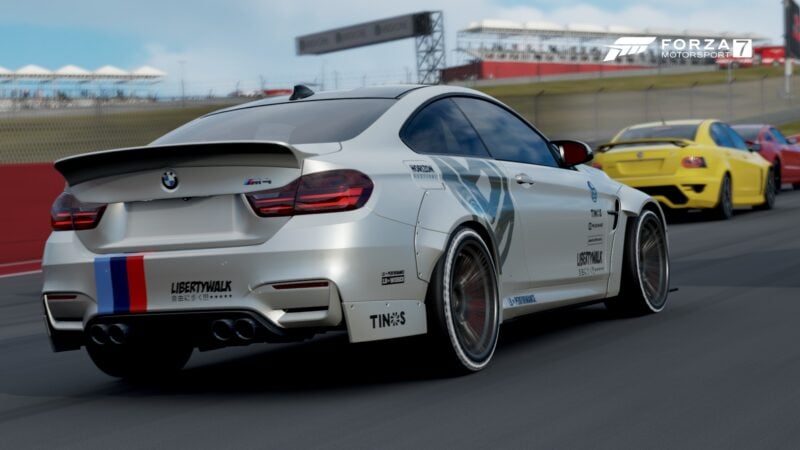 What if that kind of engagement were to change? How would a Forza Motorsport game work if, instead of purchasing or unlocking a car through specific means, all cars were available from the start? It goes without saying that such a change would drastically alter the dynamic of the series.
According to Esaki, what the T10 team likes about this is it gives them a new freedom in regards to the car roster. Specifically, he asks whether the game is about collecting cars, or having a more deep and meaningful relationship with a smaller collection of cars.
It's here where things get a little more interesting as there are already good examples of this concept at work. Both Assetto Corsa and Project CARS leave players to their own devices when it comes to car selection. Everything is available from the beginning of the game, and it works for the most part. Of course, this introduces the issue of some players not feeling rewarded for their time. It's a delicate balance, one that no game has gotten right just yet.
When it's all said and done, locked cars may continue to be a thing in the next title as it remains a meaningful path of progression. Though, it could become less of a primary focus. First and foremost, the team remains dedicated to making sure there's a tangible relationship between the player and the car, whatever it may be.
While it may be the early days of development, we're excited to see where the franchise goes from here.
Photomode image courtesy of mazda787.
See more articles on Turn 10.