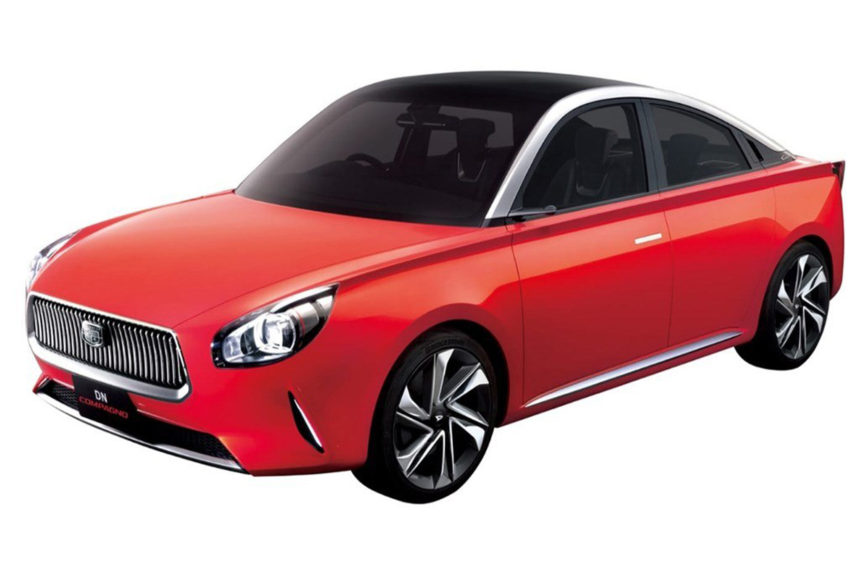 What do you get when you combine charming, classic good looks with all the conveniences of modern motoring? Yet another concept at this year's Tokyo Motor Show, as it turns out. In this case, we're talking about the Daihatsu Compagno DN, a reprise of a half-century old nameplate from Japan's oldest surviving automaker.
The original Compagno was built from 1963 to 1970, and featured a number of body styles, including a convertible, pickup truck, and four-door sedan. This tribute harkens back to the latter variant, but sports a fastback-style roofline and pointy Cadillac-like taillights. The design is remarkably clean and minimalist, and exudes all the elegance of a tiny, Japanese Volvo. In short, it looks brilliant.
Underneath the candy-coated orange exterior and chrome trim lies one of two three-cylinder powerplants: either a 1.0-liter turbocharged petrol engine, or a 1.2-liter mill mated to an electric motor. The fact Daihatsu has confirmed the Compagno could suit both indicates the company has aspirations of selling the stylish saloon, though it hasn't committed to production yet.
Unfortunately, things get a little less exciting in the gearbox department: it's a CVT. That's not terribly encouraging from an enthusiast's perspective, but then again, Daihatsu is pitching the Compagno to "active seniors with individual lifestyles." We're not sure why such a pleasant little sedan must be cordoned off to an extremely limited subset of the population, but Daihatsu evidently feels the Compagno addresses the needs of a very particular type of driver.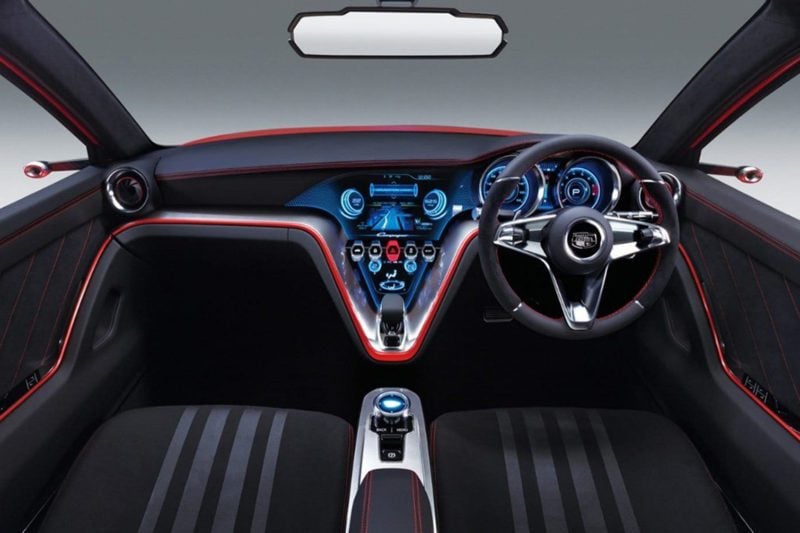 The interior surprisingly betrays the exterior's retro motif, with a futuristic mix of metal, leather, Alcantara, and a bevy of LCD displays vying for your attention. The whole cabin is bathed in blue light, and the shift lever is located in a somewhat distant position at the bottom of the center console.
The Compagno was just one of five concept cars Daihatsu brought to Tokyo; there were also two SUVs and two Kei-class minivans. As you'd figure, this is the one of the lot we'd rather have.
More Posts On...