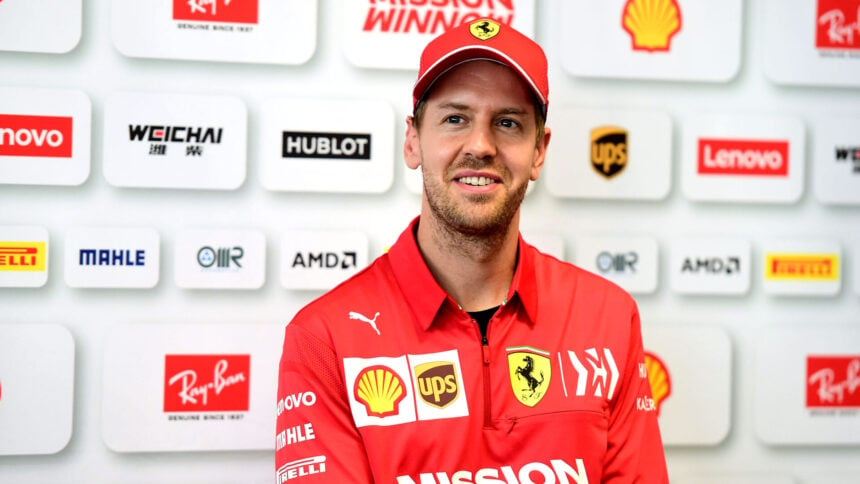 The F1 world is in quite some disarray right now, with races cancelled and postponed all over the place. It's all just got a little bit more chaotic with an extremely early start to the "silly season" of driver contracts, as Ferrari and Sebastian Vettel have jointly announced they are to part ways at the end of this season — before the first race of the season.
Four-time world champion Vettel joined Ferrari in 2015 after six seasons with Red Bull. Following in the footsteps of countryman Michael Schumacher, both driver and team hoped that the pairing could bring championship titles back to Maranello. It started well, with Vettel winning in Malaysia in his second ever race for the team, but it wasn't to last. Like the first year of the hybrid era in 2014, 2015 came to be dominated by the Mercedes team.
Over the following four years, Vettel always seemed to be the closest challenger to Mercedes, but even when the Ferrari was the quicker car the team wasn't able to unseat the Silver Arrows. Bad luck was always around the corner, with mistakes by either driver or team losing vital points. In 2016 Ferrari endured a winless season, for only the second time in the last 25 years, as Mercedes won all but two races.
For many observers, the writing seemed to be on the wall for Vettel in 2019. Ferrari signed the young and talented Charles Leclerc to fill Kimi Raikkonen's seat — which appeared a statement of intent to start a new era. Just as with his last season at Red Bull in 2014, Vettel found himself outclassed by the newcomer, and there were some embarrassing on-track incidents between the two.
With Vettel's contract expiring at the end of the 2020 season, the two parties have been unable to reach a new agreement. Speaking in an official statement, Vettel commented:
"My relationship with Scuderia Ferrari will finish at the end of 2020. In order to get the best possible results in this sport, it's vital for all parties to work in perfect harmony. The team and I have realized that there is no longer a common desire to stay together beyond the end of this season. Financial matters have played no part in this joint decision. That's not the way I think when it comes to making certain choices and it never will be.

"What's been happening in these past few months has led many of us to reflect on what are our real priorities in life. One needs to use one's imagination and to adopt a new approach to a situation that has changed. I myself will take the time I need to reflect on what really matters when it comes to my future."
Of course Vettel's departure from Ferrari leads to speculation over who will replace him. Names in the frame for the vacant seat include Daniel Ricciardo, whose own Renault contract ends as this season concludes, and McLaren's Carlos Sainz. Antonio Giovinazzi, a Ferrari-contracted driver racing for the Alfa Romeo team, is also linked with the position.
One other driver out of contract at the end of 2020 is Lewis Hamilton. The Mercedes driver has scored five of his six world championship titles while at Brackley, and was widely tipped for title number seven this season. While some may hope to see Hamilton at Ferrari, it seems unlikely for next season. The current global situation has meant that the 2020 cars will also compete in the 2021 season, while the planned rule change next year is now coming in for 2022, making a move away from a probable championship-winning car unwise.
As for Vettel, his reported annual salary of $40m will be a hard sell for much of the grid. Only Mercedes and Red Bull will be readily able to afford that, but a move back to Red Bull would be unlikely — especially to play second driver to Verstappen. A German driver at Mercedes might seem attractive, but Mercedes seems content to have a clear second driver with enough talent to vacuum up vital championship points.
That could push Vettel, the youngest ever F1 world champion, out of the sport altogether — and on to a new challenge. Like Fernando Alonso before him, Vettel might look to IndyCar or the World Endurance Championship. The new hypercar era of WEC would be quite a lure for a driver of Vettel's caliber aiming to secure a career Triple Crown.