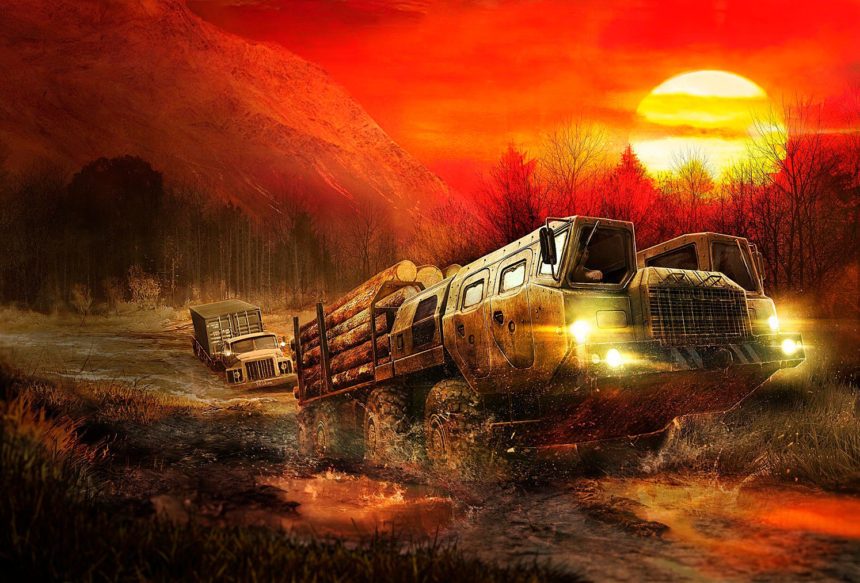 A little over a year ago Focus Home Interactive (FHI) launched Spintires: Mudrunner. Now it's looking to build on the success of its release with a follow-up sequel.
Billed as simply Mudrunner 2, the title drops Spintires from the name. Why is anyone's guess at this point, but we hope it signals a new era for the franchise.
Spintires: Mudrunner hit Steam last August. However, it was more of a remake of the 2014 Spintires than a new game.
Shortly after the release of Spintires, there was a breakdown between the publisher and developer. It turned a bit nasty too when accusations of sabotage and abandonware were thrown around. Due to this the game sort of sputtered out and was left in the hands of modders to keep it afloat.
Then out of the blue, FHI swooped in to pick up the pieces. Relying on Saber Interactive for the game's development, it turned Mudrunner into a proper game. But perhaps most importantly, FHI said it would continue support after the game's release.
Since then, FHI has stayed true to its word. Over the past year, new vehicles and maps have found their way into the game — all free of charge.
Then in February of this year, we got word that a new expansion was in development for Mudrunner. Setting its sights on North America, Mudrunner would finally move away from the frigid Siberia. Even bigger than the location switch was the announcement that licensed vehicles were on the way too.
Given the news of Mudrunner 2, we don't see that impacting the looming expansion. As of right now, FHI won't show off Mudrunner 2 until its "What's Next" conference in Q1 2019. A release should follow sometime next summer too.
As for what we can expect from Mudrunner 2, it's hard to say. But we think it'll rely on licensed vehicles along with more locations across the globe. It'll also probably come with actual missions that involve more than just moving trees around.
With more creative freedom, we have high hopes for the game.
Stay tuned to GTPlanet for more about the game as info becomes available.
More Posts On...