1,652
Sunderland
Hey all, as I mentioned in the April DLC thread I've found some interesting thumbnails in the files.
I'll preface this two things:
1. These cars being present in no way guarantees that they'll be coming to FM7, or any future Forza game at all for that matter. Some leaks have materialised (for example the Jaguar XJR5), and some have yet to be seen (FH3's Jensen Interceptor). I also don't know if these were just added with the April DLC or a previous one, all I know is that they weren't there back in September to my knowledge. Don't get too hyped, but it is pretty exciting
2. A lot of these cars are returning FM4 cars. You might be thinking, "what if they're just leftover FM4 thumbnails?", so here's a quick example of why I'm 99% sure they aren't.
This is a
leftover
FM4 thumbnail in FM7's files of the RUF RT12.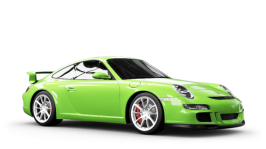 If we compare that to an FM7 thumbnail of the 1973 911: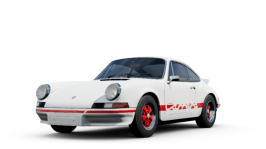 Notice how FM4's thumbnails are way more glossy, particularly on the windows, and the cars are facing the right? Well, everything I'm about to post is rendered in the same way as the 911, suggesting that they were rendered in FM7.
Now, the good stuff. I'm splitting things into categorised spoilers just in case you'd rather not ruin the surprise. The vast majority of these cars are British, suggesting there might be some kind of themed pack coming. Purely speculation from me of course.
Here are the
returning previous gen cars
I've found:
TVR Cerbera Speed 12



Morgan Aero SuperSports
Bentley 8-Litre
Ascari KZ1R
Austin Healey 3000
Austin Healey Sprite
MG MGB GT


Eagle Speedster
Here are the
new to franchise
cars I've found:
Morris Minor
Austin FX4 Taxi
Ford Fiesta GRC
Ford Escort XR3
Peel P50 (yes, really)
Ford Mustang GT
Weaponised 007 Aston DB5 (again, yes, really)
McLaren Senna
And here are just some misc/weird ones (not new, just alt versions of FM7 cars) I've found:
GRC Beetle Alt Livery

Hoonicorn Alt Livery
Odd blank NASCAR
Odd Chevy NASCAR