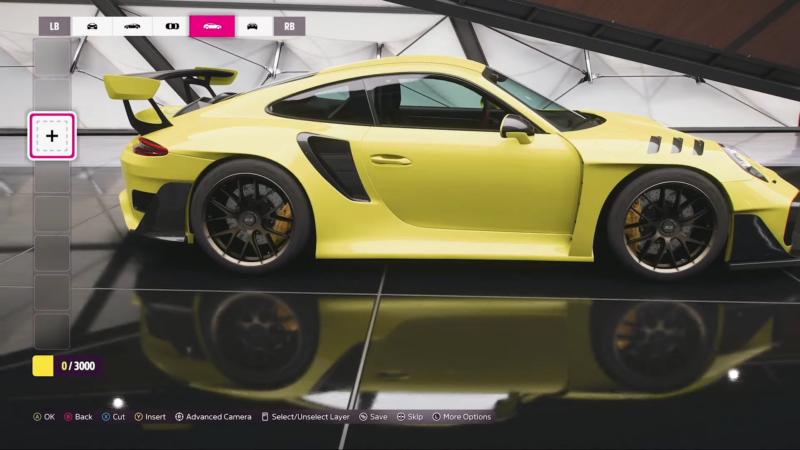 The latest installment in the Forza Monthly series took a dive into the revamped livery editor coming in Forza Horizon 5.
The workable areas of the car have been relocated to the top of the screen as well, now with a visual icon showing which side of the car is selected. The individual icons are also all redesigned. While shortcut buttons for cut, insert, etc. remain, going from one option to the next seems more seamless than in the past. The functionality is the same, but the presentation lends itself to a fresher, more accessible feel.
The biggest improvement comes with a bump to livery texture resolution. This is a known caveat for Forza livery artists; you create a livery and once it's out in the game world, the textures become pixelated. Now, with the power of the Xbox Series consoles, that's no longer a constraint. Liveries will now maintain their crisp, high resolution appearance while in free roam and racing events.
The layout of the livery editor has been completely retooled for FH5. As Playground Games' creative director Mike Brown points out, its design is now more inline with the likes of Adobe Photoshop. The influence is immediately apparent with layers now relocated to the left side of the screen in a vertical stack. From top to bottom, the order of the applied layers make more sense.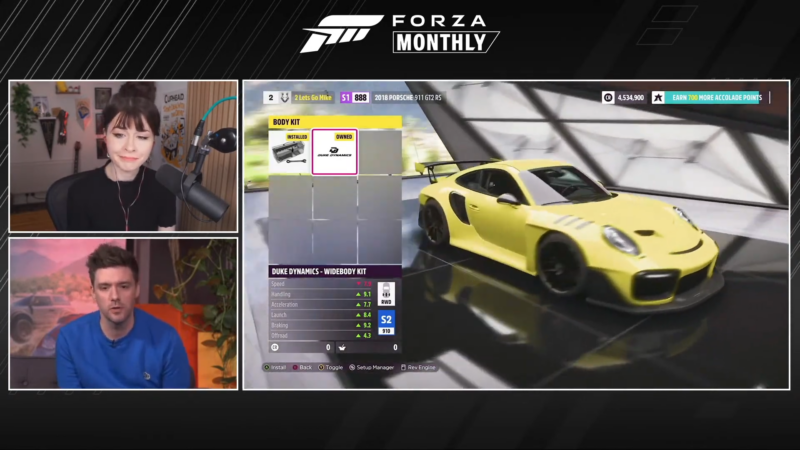 If that weren't enough, Brown kicked things off with a quick peek at one of the all-new upgrade parts for the 2020 Jeep Gladiator Rubicon. He then jumped in the Porsche 911 GT2 RS and showed off a new Duke Dynamics bodykit that makes the RS look even more aggressive than it already does.
Forza Horizon 5 releases worldwide on Xbox Series consoles and Windows 10 PCs on November 9, a mere 50 days from now. Those opting for the Premium Edition can get their hands on the game four days earlier on November, which is only 46 days away.
For all the details, check out our Forza Horizon 5 Game Guide.
See more articles on Forza Monthly.