Whether it's Ferrari's return to form or the recent controversy at Baku, this year's F1 season has proven itself unpredictable. The surprises continue heading into this weekend's British Grand Prix, albeit with an unfortunate one.
The British Racing Drivers' Club, owners of the Silverstone Circuit, has revealed it's struggling with costs of hosting the event. As a result, the owners have triggered a break clause in their contract to cease hosting the race after the 2019 season. Citing losses of £7.6m over the last two years, the group states that it has "run out of road".
As necessary insight, the group signed a 17-year contract with former F1 mogul Bernie Ecclestone in 2009. Under the current arrangement the group pays somewhere in the ballpark of £17m to host the race. That fee increases by 5% every year and would eventually cost around £26m by the 2026 season.
While new venues the likes of Russia, Azerbaijan and Bahrain pay upwards of £40m to host a Grand Prix, Silverstone is the only racing venue on the F1 calendar without government funding.
John Grant, Chairman of the BRDC stated the following at a news conference at the circuit:
It's not financially viable for us to deliver the British Grand Prix under the terms of our current contract. We have reached the tipping point where we can no longer let our passion for the sport rule our heads.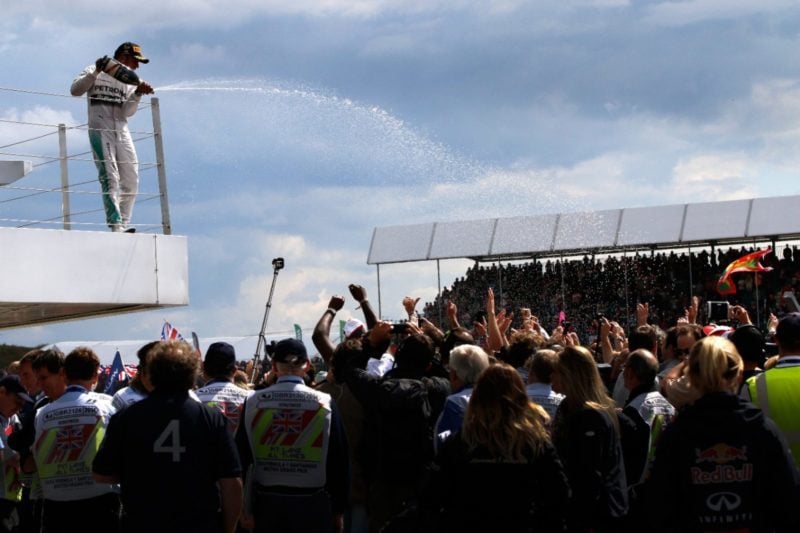 Naturally the GDRC wants the British Grand Prix to remain at Silverstone, as does Formula One Management. While both parties have two years to arrange a new agreement, the caveat is future events aren't bound to Silverstone.
Speaking with BBC Sport, F1 head Chase Carey insisted it was his "priority" for the event to remain at Silverstone. Conversely, should worst come to, he states there is "interest from other places, other UK options, that would have appeal."
The news will certainly cast a shadow as we head into this weekend's race, where Lewis Hamilton looks to grasp his fourth consecutive victory at Silverstone.
See more articles on Silverstone.