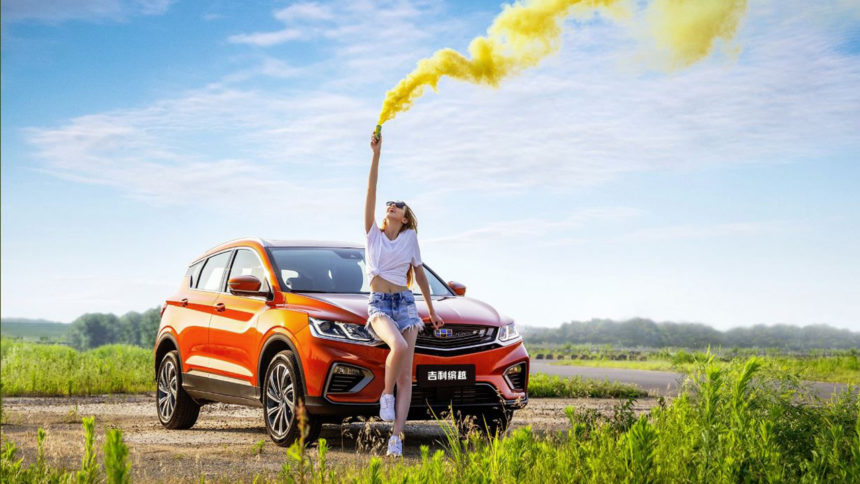 Automakers spend a ton of time and money to name their products. They often want something that conveys emotion without being offensive. It's hard work for sure; for every Lamborghini Countach, there's a Ford Probe. But Geely thinks it's found a solution to this — let the internet do it.
If you think this sounds like a terrible idea, you're probably right.
You might remember back in 2016, the British government let the public decide on a name for its new research vessel. Given all the famous Brits throughout history, coming up with a name sounded simple. So what did the internet come up with? Boaty McBoatface.
While we don't hate that name, we can see why the British government wasn't thrilled by it. But this is exactly what happens when you hand over naming rights to the public. You just know this is going to end up Cary McCarface, unless Geely adopts some rules such as the ones SEAT used when it let the public name its Tarraco SUV.
So why is Geely letting the public name a vehicle? Currently, the SUV in question does have a name: "Bin Yue". It loosely translates to "fun colorful", but that doesn't resonate in English speaking markets. To better connect with those markets, Geely is turning to them for help.
The scary thing is that's not really any worse than some Chinese car names that already do exist. A few years back Geely had vehicles known as the Beauty Leopard and Rural Nanny. To its credit, it did also have a hatchback called the King Kong — which is excellent.
If you happen to suggest the winning name, Geely has a special prize for you. The winner will get a trip to China and something called the VIP Bin Yue Experience Tour. We aren't exactly sure what that entails, but at least there's a prize.
To help you come up with a name, here's a little bit about the SUV in question. The Bin Yue sports a 1.5-liter turbo three-cylinder co-developed with sister brand Volvo. It turns out a respectable 161hp and makes the sprint to 60 in 7.9 seconds.
With that in mind, what do you think the Bin Yue's English name should be? Share your thoughts in the forums!