Update: Nvidia has responded to the leak, stating that the list of titles on the platform is "used only for internal tracking and testing", and that the inclusion of any title "is neither confirmation nor an announcement of any game".
A video posted to YouTube this weekend appears to show Gran Turismo 7, along with other PlayStation exclusive titles, as a PC title, but don't hold off on that PlayStation 5 purchase just yet (if you can find one).
The video centers on the GeForce Now game delivery platform. If you're not entirely familiar with the GeForce Now, it's a service from GPU manufacturer Nvidia that allows users with an account to stream games made available in its library.
It's a service that's been dogged by controversy over the last couple of years. Initially launching as buy-to-play service, with games available through the platform, it has become a service which offers titles through other providers as well as its own. That means that if you already own a game on Steam or Epic, you can launch it through GFN.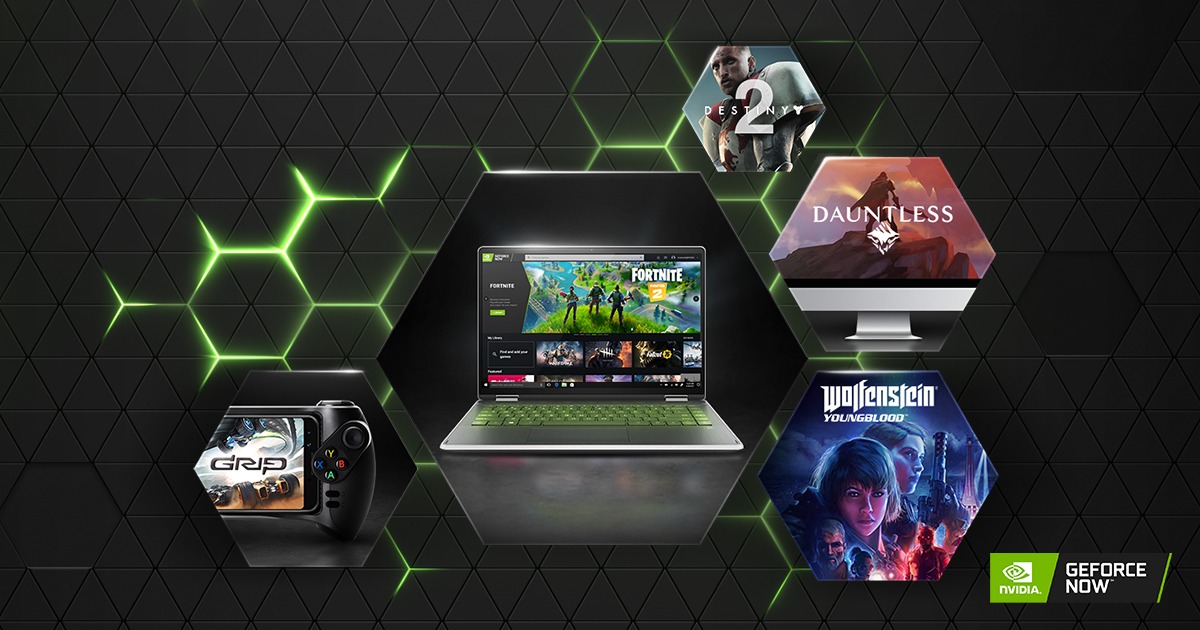 This functionality is at the core of the issue. A YouTube user called IGHOR created a video to bring an issue with GFN to Nvidia's attention, after apparently being ignored previously.
It's a little tricky to follow, but the essence is that when GFN loads up, it requests and receives unsecured library information from the platform's server. The information contains not only all the titles that a normal subscriber can use, but a wide range of over 18,000 items of software, most of which is usually invisible and inaccessible.
Using a proxy server, IGHOR was able to load up all of the software into a GFN interface and see precisely what's inside. Among other things, that included PlayStation exclusives like Gran Turismo 7, Horizon Forbidden West, Ratchet & Clank, and Returnal.
Naturally this has prompted a rumor that GT7 will be coming to PC, and while it's certainly a possibility — Sony has been looking at making PS exclusives available on PC — it isn't actually what's shown here.
Looking more closely at the data retrieved, we can see that all of the titles listed have no Steam or Epic ID except for those already available or in development for PC.
Horizon Zero Dawn for example appears in the list several times. The title is available on Steam and is listed with a valid Steam ID, but February's sequel Horizon Forbidden West only appears without a Steam ID.
That also applies to God of War, but with an interesting twist. The original, which is available on PS Now, is also listed with a Steam ID of "TBD", which would suggest that title is indeed heading to PC. However the upcoming sequel — God of War Ragnarok — has no Steam listing. Neither does Gran Turismo 7.
IGHOR's video makes it pretty clear that the list of games shown is probably a result of data being scraped from other providers' libraries, rather than any confirmed or future availability through GFN.
That includes not only Steam but Epic, GOG, and myriad others, with the PlayStation exclusives simply showing up as a result of being in PlayStation's storefronts, and on the PS Now service.
Interestingly, the list also contains Nintendo emulation software and Nintendo titles labelled as "Nvidia Confidential", which suggests that GFN has a private testing environment for Nvidia staff. However none of the PlayStation games show up in this manner, only as titles without description or screenshots.
While we're not going to rule out a Gran Turismo title heading to PC eventually, this particular leak doesn't make it any more likely.