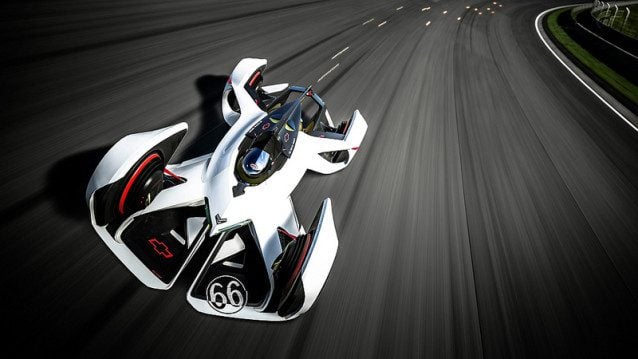 Silicon giant NVIDIA Corporation have revealed that their concerted efforts of developing self-driving cars has been aided by 'The Real Driving Simulator' itself, Gran Turismo.
When speaking at the 'Automobiles, the Next Mobile Platform' panel at this year's DICE Summit, Sahin Kirtavit, Senior Director of Automotive Solutions at NVIDIA, predicts that the autonomous vehicles will hit the road "in the next few years." Kirtavit goes on to explain that it was Gran Turismo's game engine that helped aid in development of the self-driving simulations, while also contributing the visual fidelity necessary.
"We actually used the game engine two years ago to start our simulation effort and we figured out we needed more high fidelity graphics. The game engines have a lot that the simulator needs. I think game engines are extremely close to perfect simulators."
Interestingly enough, it appears Kirtavit also estimates the rise of autonomous vehicles will be faster than many are anticipating or even expecting. Hands-off driving isn't merely a temporary solution or an experience that requires monitoring: it's no cruise control by any means. NVIDIA's efforts are poised to offer a truly self-driving car, thanks in no small part to Gran Turismo. An offering that, once in effect, will allow more time for leisurely gaming.
"I think you're going to see truly self driving cars—I'm not talking about cars that drive only thirty seconds and then gives control back to you—truly self-driving cars in the next few years on the road," said Kirtavit. "And we are super excited that once the car drives itself, what you're going to do is play games."
NVIDIA has already had a hand in Volvo's autonomous developments, as the Swedish car manufacturer intends to use the platform that will operate the self-driving car, the Drive PX 2. This platform is powered by the forthcoming next-generation Pascal GPU and 12 CPU cores capable of outputting 8 teraflops worth of raw processing power. The PX 2 platform is expected to make driving safer, according to Nvidia CEO Jen-Hsun Huang.
Thanks to GTPlanet member queleuleu for the heads-up!
More Posts On...
The original comments for this post are no longer available.