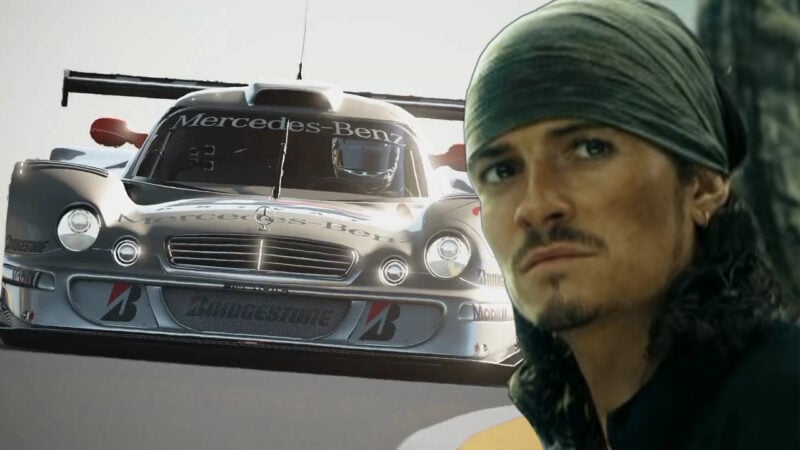 Another big name has joined the cast of the upcoming Gran Turismo movie, as Orlando Bloom has been announced in a key role.
Bloom should need no introduction, as the 45-year old British actor has starred in two of the biggest film franchises of all time. After his breakout role as the archetypal Elvish archer Legolas in The Lord of the Rings: The Fellowship of the Ring — which he reprised in four further movies based on Tolkein's books — he went on to portray blacksmith-turned-pirate Will Turner in four of the five Pirates of the Caribbean films so far.
Hollywood Reporter again claimed the early exclusive on the news, stating that Bloom's character will be a "hungry marketing exec who is selling the sport of motor racing".
Quite how that fits into what we know of the story — written by Jason Hall (American Sniper) and Zach Baylin (King Richard) — we're not sure, as up until now it's appeared to be a fictional version of GT Academy winner Jann Mardenborough's story.
The film will feature young British actor Archie Madekwe — who, like Bloom, got his first credit on UK television medical soap Casualty — in the role of a teenage gamer who wins a competition staged by Nissan and becomes a racing driver.
Alongside Madekwe and Bloom is David Harbour, with the Hellboy actor already confirmed in the role of a retired racing driver who mentors the young gamer.
That makes three casting announcements in three days for the movie, which is set for its premier on August 11, 2023. Neill Blomkamp (District 9, Chappie) is directing, with Sony Pictures producing, and Gran Turismo series creator Kazunori Yamauchi will be executive producer alongside Hall.
See more articles on Gran Turismo Movie.