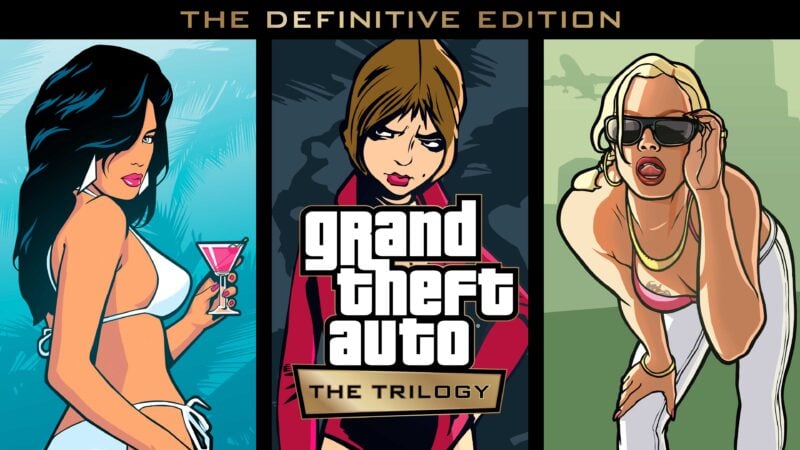 After months of rumors, speculation, and leaks, Rockstar Games has today officially confirmed that it will be releasing remastered versions of the three "3D era" Grand Theft Auto titles.
It's 20 years since Grand Theft Auto III first launched, on October 22 2001. Set in and around a fictional version of New York City, known as Liberty City, the game put you into the role of Claude, a bank-robber betrayed mid-heist by his sociopathic girlfriend Catalina.
The first truly plot-led game in the series, GTA3 sparked what's since become a phenomenon. Grand Theft Auto: Vice City followed in 2002, with the now-vocal Tommy Vercetti (played by Ray Liotta) as a mobster released from prison and pressed into expanding the Forelli family's business into the fictional Miami.
Grand Theft Auto: San Andreas in 2004 moved the action to a pastiche of Los Angeles, with Carl "CJ" Johnson returning to his Grove Street home to find it torn apart by gang violence.
The most recent entry in the GTA series, Grand Theft Auto V, actually first launched on PlayStation 3 and Xbox 360 back in 2013, before a 2014 re-release on PS4 and XB1. A next-gen version for PS5 and Xbox Series was originally scheduled for launch in November, and given that the title still appears in monthly best-selling games lists, with 150 million copies sold, it's little surprise there's been no word on a sequel yet.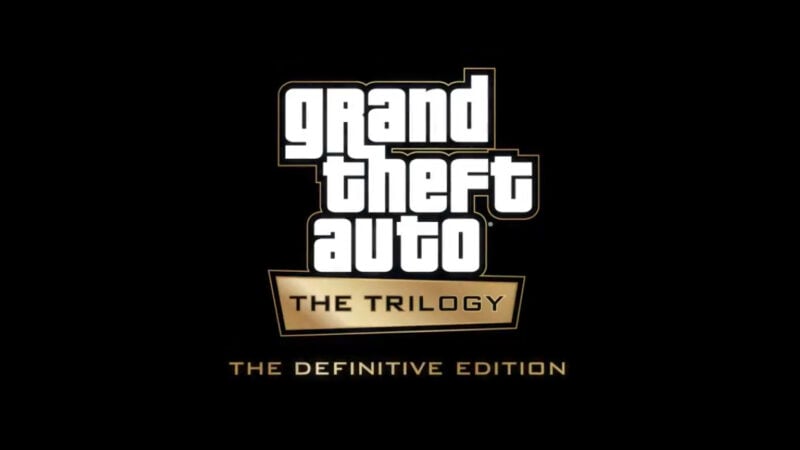 Along with a serious emphasis on driving around the locations in the series, the violence, profanity, heavy sexual innuendo (sometimes far more…), and satirical swipes at society, culture, and trends in Grand Theft Auto has won millions of fans.
It's also generated plenty of controversy as various lawmakers and pressure groups have tried to get the game and its sequels banned, and blamed for real-world crimes, sprees, and violence.
Of course that's only helped the popularity of the series, and it's something Rockstar Games will hope to rekindle with the remastered titles.
The "Grand Theft Auto: The Trilogy – The Definitive Edition" will bring updated versions of the three 3D era titles — Grand Theft Auto III, Grand Theft Auto: Vice City, and Grand Theft Auto: San Andreas — as a single bundle, with improvements "across-the-board" in terms of graphics.
Rockstar is also promising that the new versions of the three titles will have "modern gameplay enhancements", but will retain the overall "look and feel" of the original games. Hopefully that means Tommy Vercetti no longer drowns if he so much as looks at a canal.
The Trilogy will release across PlayStation 4 and 5, Xbox One and Series, Windows, and Nintendo Switch some time in 2021 — almost certainly this month, to mark the anniversary. A version for Android and iOS devices will follow on in 2022. In the meantime, the existing legacy versions will be delisted from the various storefronts, which is no great loss in the case of the PS2 version.
Rockstar will release more information on the specifics of the GTA Trilogy over the next couple of weeks. In the meantime, all we have to do is follow the train, CJ.
See more articles on Grand Theft Auto.