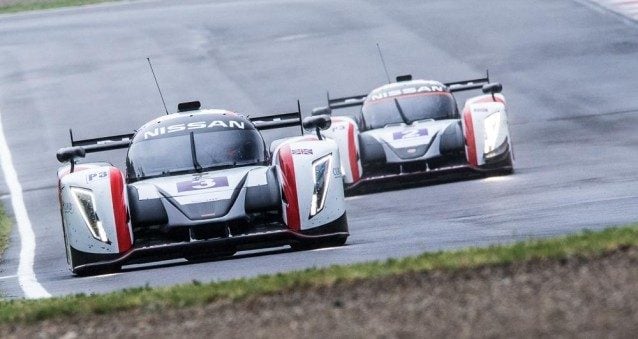 Followers of the GT Academy program will be pleased to know that the mantra of eat, sleep, race, repeat isn't letting up and there's more from the men in white Nomex this weekend.
The action this time comes from the European Le Mans Series, where 2014 winner Gaetan Paletou and 2012 Russian winner Mark Shulzhitskiy will be teaming up for a tilt at the 4 Hours of Red Bull Ring in the LMP3 Ginetta-Nissan #2. Up against them in the #3 car will be Sir Chris Hoy and Charlie Robertson, who together won the first round of the series at Silverstone in April.
The teams will be hoping for a better result than the last race though, as penalties and technical issues bumped them from a pole position start to nowhere, leaving the two cars 3rd and 4th in the championship.
The race starts at 13.30 local time on 12th July (converted here) and you can follow it live on the ELMS website.
Wolfgang Reip is also in action this weekend, but doing something a little unconventional. Along with many of his fellow Blancpain Endurance Series drivers, he's preparing for the 24 Hours of Spa-Francorchamps in two weeks time by participating in a 25 hour race at the same circuit… in a Volkswagen Beetle!
The VW Fun Cup 25 Hours at Spa is in fact the longest continuous circuit race in the world, and Wolfie's participation is a first for a GT Academy driver. These 130hp, 760kg, rear engined antiques might be something of a departure from usual NISMO Athlete fare, but the challenge of a 25 hour race is not something to be taken lightly.
This marathon race gets underway at 16.50 local time on 11th July (converted here) and you can follow it live on the official Fun Cup site.
More Posts On...
The original comments for this post are no longer available.