While GT Academy drivers are plying their trade the world over, the USA has become somewhat neglected for those wanting to go see the gamer-to-racer champions.
That's soon to change though as original champion Lucas Ordoñez and 2011's US winner Steve "Dan Mitchell" Doherty have been drafted into the Pirelli World Challenge for two races this August.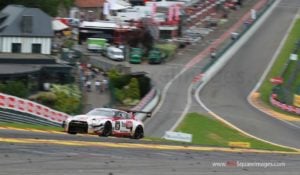 The events at Mid-Ohio (August 3rd-4th) and Sonoma (August 23rd-24th) will be the first on US soil to feature GT Academy drivers since the Petit Le Mans event at Road Atlanta last year.With Lucas scheduled to drive the SRF Nissan Nismo 370Z and Steve in the DWW Nissan Nismo 370Z, they'll be pitted against each other too!
August is a pretty busy month for Lucas. Alongside these races, he's off to Australia to test a V8 supercar and Japan to drive a GT300 GT-R (following a successful test) – after having already achieved two podia in two months in two disciplines in world-renowned 24hr races!
Meanwhile, the USA's first GT Academy champion, Bryan Heitkotter, will make a return to the Doran Racing 370Z in two Continental Tire Sports Car Challenge events.
Bryan fared pretty well for overall speed in his partial season last year, so his absence from the Nismo Athlete roster for 2013 came as a bit of a surprise. Nevertheless, he will be back with the team for the 250 mile events at Road America (August 8th-10th) and Kansas (August 16th-17th).
More Posts On...
The original comments for this post are no longer available.