(EDITOR NOTE: The majority of the links below will only show the sale price starting at 00:01 Friday. eBay UK Lightning Deal links may change and/or expire at any time.)
In between plates of turkey and football matches this upcoming holiday long weekend, Black Friday is estimated to rake in over $1 billion. That's just in the US: 2014 saw an estimated £810 million spent in the UK.
Naturally, this is one of the best times of the year for gamers to pick up systems and games for cheap. Whether you've waited to join the current generation, or are just looking to expand your game library for it, we've covered just some of the deals available to readers in the US, UK, and Canada below.
United States
Leading the Sony charge is the $299 sticker price for the 500 GB PS4. Packed with the highly lauded Uncharted: Nathan Drake Collection, the bundle should be available at all major retailers for this price, so you won't have to hunt it down. Those looking to bump their controller count should head to Wal-Mart, where the Dualshock 4 will be retailing for a handy $40.
The PS4's driving game library may still be thin, but there are still a handful of deals to be had on software. The ever-popular Grand Theft Auto V will be available at Wal-Mart for only $25, while Need For Speed 2015 will list for $35 at Best Buy (read our review here). These prices extend to the XBox One versions of the titles as well (Wal-Mart GTAV here, Best Buy NFS here).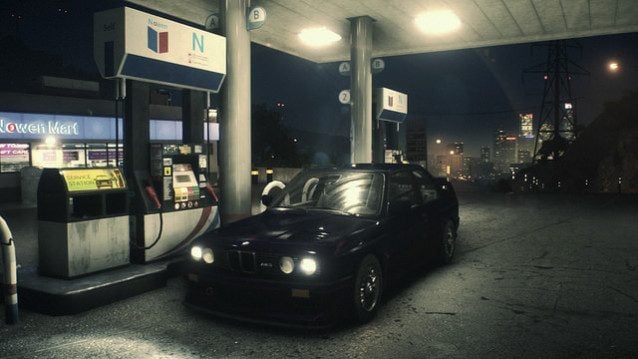 The Xbox One itself will also be available at the notable $300 price point, from all major retailers. The differences lie in the bundled game (either Lego Movie: The Video Game, or Gears Of War: Ultimate Edition), and the addition of gift cards ($30 from Wal-Mart, $60 from Target). Tack on an extra $50 if you're looking for a 1 TB model, and another $100 on top of that if the Elite controller is something you fancy.
If you've been looking at getting the Microsoft system, but also need a TV, Best Buy has a package deal for your specific needs too: $500 gets you the 500 GB model, the Lego Movie game, and a 40-inch LED HDTV.
XB1 controllers will be matching their Sony counterparts at Wal-Mart to the tune of $40. In addition, those looking to expand their system's storage space may want to look at the 3 TB expansion hard drive at Gamestop ($100).

Games-wise, Microsoft's headline 2015 racer, Forza 6, will be dropped in price to only $35 at Wal-Mart (GTPlanet review here). If you'd prefer the open-world Forza Horizon 2, the XBox Live sale currently going on (and lasting until November 30) has every version of the game available at 50% the usual price. For those that own the game, but not the DLC, the Car Pass enjoys a similar price cut, meaning the first six car packs (totalling 36 cars) can be bought in bulk for only $12.50. Project CARS is also available through the Live store sale, to the tune of only $20.
Lastly, for those looking for fun, the Wii U will be retailing for $250 at most major outlets, packaged with Splatoon and Smash Bros. Mario Kart 8 will be available at Toys R Us for $50.
United Kingdom
The PS4 is available at healthy amounts below the usual £299 retail price. Amazon is offering it in many bundle options, at as low as £273. GAME is selling a very GTPlanet-friendly bundle (500 GB model plus GTAV and DriveClub) for £285, for today only. GAME also has a one-day deal on the XBox One, with a 1 TB model bundled with Halo 5 for £299.
Amazon's Lightning Deals look likely to be a big hit with racers. Starting right now is a
Thrustmaster T150 wheel
 for £110 (
Editor Note: This has now expired
). A few hours later, a veritable pile of deals:
The XBox One appears to be listing at £249 for the 500 GB model at all major retailers. ShopTO.net is offering a unique "Create Your Own Bundle" approach for £299, with a 1 TB system, a choice of one free game (Rise of the Tomb Raider, Halo 5, Call of Duty Black Ops 3, or Star Wars Battlefront), and a second game at a discount. Included in the options for the second game are Forza 6 (£30) and Need For Speed (£40).
Curry's is offering big savings on their wheel lineup (hat-tip to IfAndOr):
Canada
Canada-specific deals are just trickling out. Shared with the US deals is a $50 price cut on the PS4 (taking most bundles to $370), and the discount percentages available on the XBox Live store.
For fellow Great White North folks, the Wal-Mart sales look tempting. The Uncharted-bundled PS4 will sell for $370, with the added bonus of the remastered PS4 edition of The Last Of Us. Meanwhile, Microsoft's system will undercut that at $350, with both Gears Of War and Forza 6. The controllers for both systems will also list at $50 (PS4 link, XB1 link). Over at Best Buy, GTAV will be available on all formats for $45 (PS4 link, XB1 link).
Updates
We will continue to update this post as more information is released. Spotted a deal? Let us know in the comments!
11/24 01:35 UTC – Updates to Amazon's Lightning Deals, with links.
11/24 18:40 UTC – Links added throughout article for US and CAN deals, and UK Curry's.
NFS image by iFurious Racer. FM6 Photomode image by JorgePinto.
More Posts On...
The original comments for this post are no longer available.