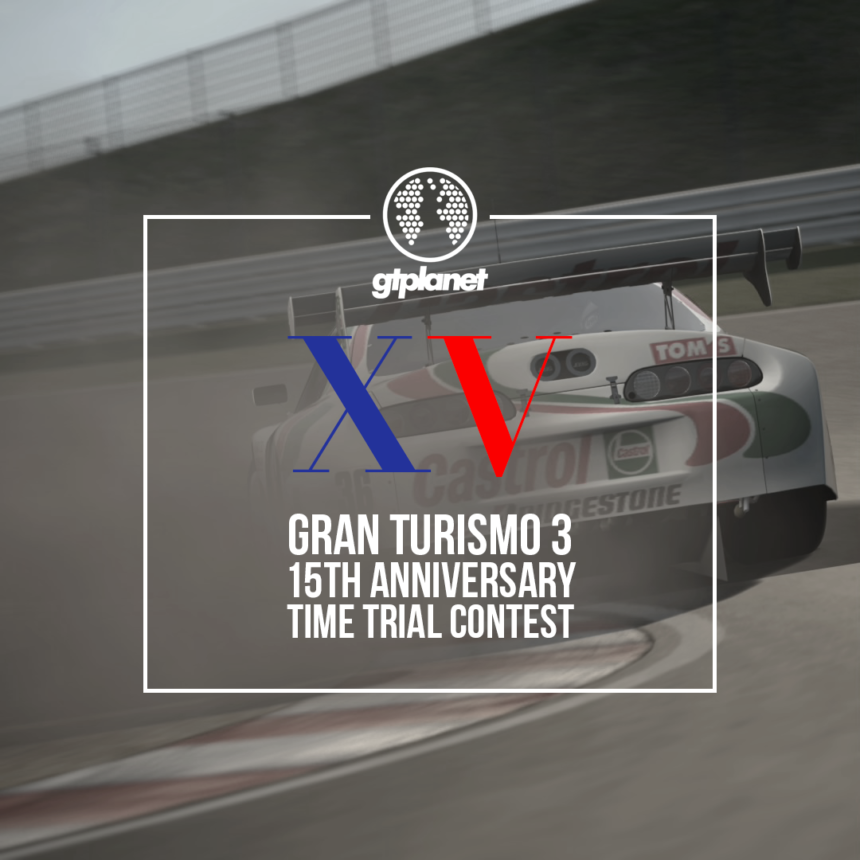 We went old school last month, dusting off the old PS2 to celebrate Gran Turismo 3's 15th anniversary. It was a nostalgic trip down memory lane, one that wasn't complete without a bit of competition. We introduced a Time Trial Contest using the game, where the fastest GTPlanet member could win a prize. Not to be left out, those that didn't have access to the game could guess the final time of yours truly, as I tried to keep pace with the aliens that make up our community. Today, we're announcing the winners.
Up first is GNR1987, the man with the fastest lap of his own. GNR steadily improved his time over the length of the contest, overcoming the handicap of always-on ASM and TCS in the North American version of the game to post a blistering 1:13.392. For reference, the time to beat in the game is a comparatively snail-like 1:17.447! Below you'll find the top ten quickest laps (you can check out the entire leaderboard here):
Our second winner is MOPARbarrett5, who guessed the closest to my final time with a 1:14.777. How close was he? Barrett's guess was only five thousandths of a second away from my best:
Both of our winners get their choice of either a digital copy of GTPEDIA or a year's worth of GTPlanet Premium. Congrats to the both of you, and a big thank you for all of the members that took part, helping to make this event such a success!
More Posts On...
The original comments for this post are no longer available.