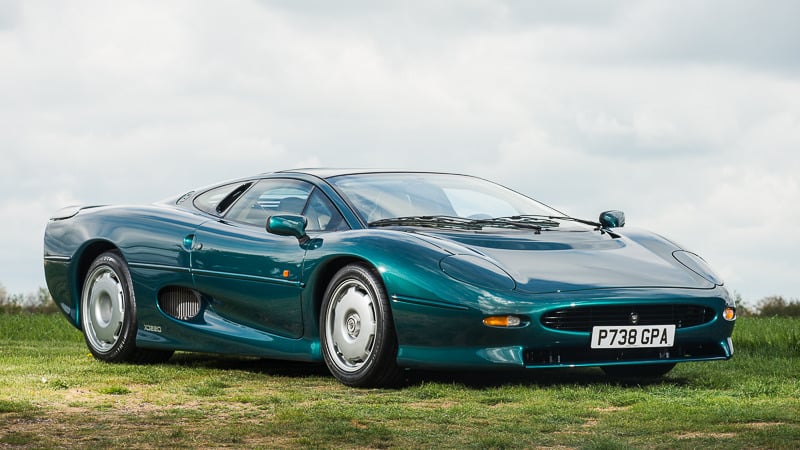 The Jaguar XJ220, once the fastest production car in the world, has been spotted in some behind-the-scenes images from a recent Polyphony Digital studio tour, seemingly scanned in Gran Turismo 7-level detail.
As Gran Turismo marks its 25th anniversary, Polyphony Digital opened its doors once again for Japanese media, for a tour and a special presentation about the series and Gran Turismo 7 — with series creator Kazunori Yamauchi available for a Q&A session afterwards.
One of the attending media outlets, Game Watch, snapped a number of the slides in the presentation, which revealed the Jaguar's presence.
The slide, titled "Data Capturing", shows off a little of Polyphony's scanning technique, involving a handheld laser scanner with a resolution of 25 micrometers (25μm) — compared to the fixed scanner with 15μm resolution for exteriors — but also reveals a reconstructed 3D model of the XJ220's interior: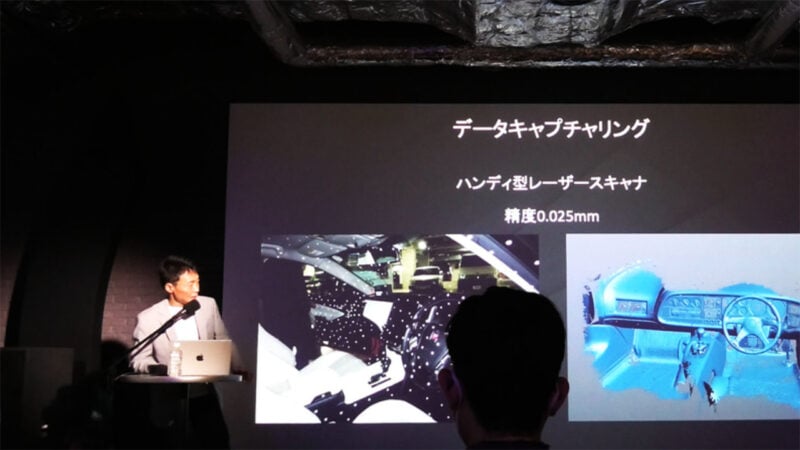 Like many other cars from the Gran Turismo 5/6 era, particularly those of Standard/Simplified specification as GT3/4 carryovers, the XJ220 didn't make the initial transition to GT Sport and hasn't yet appeared in GT7.
It has a solid fan following, thanks to its former position as the world's fastest production car, as well as its own game, Jaguar XJ220, for the Commodore Amiga in 1993.
However there's also some controversy around the car, which was developed with a twin-turbo V6 derived from the MG Metro 6R4 rather than the XJR-9's seven-liter V12 originally planned; the V12 concept is on display at the British Motor Museum.
Of course a completed 3D model of the car's cockpit is far from a completed, game-ready vehicle especially as the car models at highest LOD now have 1,000,000 polygons and take nine months of person-hours to complete, per the same presentation. However we can now lightly pencil the car in for a future update and act surprised if its silhouette appears.
As well as the presentation, Yamauchi was on hand for a Q&A and sought to clarify some comments made at the Gran Turismo World Final in Monaco recently.
Among those was the prospect of a PC version of Gran Turismo, which Yamauchi had said was something he would consider. The series creator elaborated that he is "always thinking about all the possibilities", such as a PC version, but that Polyphony Digital hasn't "done anything specifically" with regards to such an endeavour.
While that doesn't entirely nail the coffin lid shut on a future PC Gran Turismo title, it does rather suggest that if there ever is one it won't be for a good long while yet.
Thanks to Yui-san for the tip!
See more articles on Kazunori Yamauchi and Polyphony Digital.