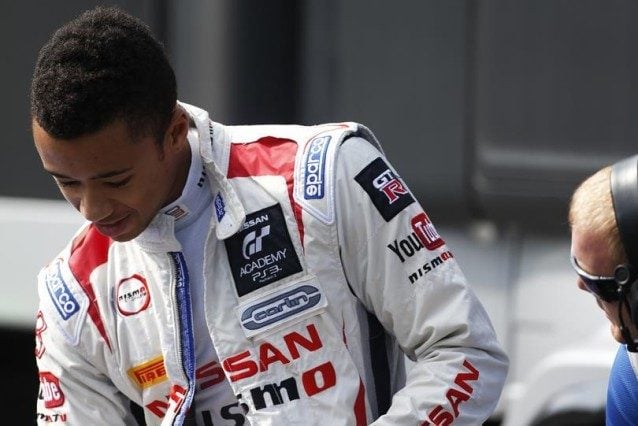 The driver slots for the 2017 Super GT season are steadily filling up. Although the class GT300 remains to be fully completed, drivers for the class GT500 are already known. One of them is Jann Mardenborough, the talented GT Academy alumni who will compete under supervision of the Team Impul Calsonic. With the help of his co-driver Hironobu Yasuda, Jann will be steering the wheels of the Nissan GT-R (#12), painted in highly recognizable blue livery.
This is a step up for Jann who was running the previous Super GT season in the class GT300. For those unaware, Jann and his co-driver Kazuki Hoshino settled their team B-Max NDDP at 4th place, 21 points behind the crowned team VivaC. In spite of winning two podium finishes, and almost evening the total points with VivaC's prior the very last race, the title slipped away from Jann's hands.
As usual, lots of changes related to drivers and teams have already been made. Heikki Kovalainen and Kohei Hirate – winners of the 2016 Super GT, class GT500 – will drive together once more for the team Lexus SARD. Formula One driver Kazuki Nakajima is making a return  to the series again, competing with the team Lexus Tom's.
Speaking of teams and their machines, for the first time since 2003 prominent team Mugen will be joining the competition using the Honda NSX-GT. Lexus will replace the successful RC F with the brand new LC.
The first 2017 Super GT round kicks off on April 9 at Okayama International Circuit. We wish Jann and his team all the best luck in the new season of Japanese touring competition. Stay with GTPlanet and follow us on more news in the motorsport domain.
See more articles on Jann Mardenborough and Nissan.