An extraordinary piece of automotive history is about to hit the market, and could be the ultimate piece of a particularly wealthy car enthusiast's collection.
It's called the Lang Lang Proving Ground, and it's up for sale for the second time in under a year. If you happen to have a spare $25m or so — pocket change compared to some recent classic car sales — you might be able to buy it before the real estate developers get a foot in the door.
Located just south-east of Melbourne in the Australian state of Victoria, Lang Lang — not to be confused with the Chinese pianist who plays the opening theme to Gran Turismo 5 — sprang into existence in 1957. Now-defunct marque Holden put the facility together, and every model it made from then until its demise had to survive testing there.
There's a dizzying array of courses spread across the enormous, 2,150-acre (8.8sqkm) site, the most obvious of which is the 2.9-mile (4.7km) bowl. This four-lane course has banking that increases in angle the further out you go, allowing for completely hands-off driving at speeds of 80mph, or running at close to maximum speed for hours at a time.
In total there's more than 27 miles of test roads at Lang Lang, including a forest handling circuit, ride-test roads with undulating surfaces, a skid pad, a dust road, an off-road facility; basically everything you'd need to test out a prototype car. Or muck around with your own private collection of vehicles.
The circumstances behind the Lang Lang center's sale are somewhat odd. Despite Holden's owner, General Motors, deciding to wind Holden down in 2013, the proving ground got an $11m refit in 2018 — which added state of the art emissions and safety testing facilities. GM decided to shutter the brand properly soon after, and Lang Lang ended up on the market in 2020.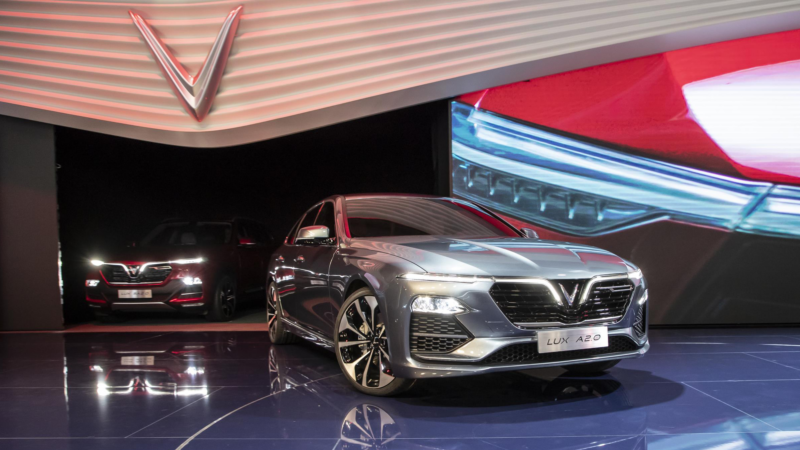 It was snapped up by fledgling Vietnamese brand VinFast in September 2020 as part of its global expansion plans, but within months the company closed down its brand-new operations center in Melbourne. Now Lang Lang is going to meet the same fate.
VinFast reportedly paid AU$36m for the facility last year, which is in the region of $26m, so you will probably need some deep pockets — or cancel your coachbuilt Bugatti order…