We're quickly approaching the usual time of the year, and right on cue, the rumor mill is buzzing. This time, the spotlight shines on Microsoft and its potential offerings set to debut at this year's E3.
That's no typo. If the murmurings are to be believed, the Redmond-based giant is set to announce two brand-new successors to the Xbox One. As a quick reminder, this isn't the first time we've heard of such news. In fact, it was Xbox head Phil Spencer himself that initially teased the possibility.
Last June, Spencer remarked there was more than one new Xbox making its debut in the ninth generation. Codenamed "Scarlett", the budding idea centered around one machine being a streaming device, and the other a traditional console.
With the rumor mill in full swing once again, new evidence is on the table thanks to French website JeuxVideo. According to the site, the new consoles appear to go by the codenames Lockhart and Anaconda.
The former will be an entry-level machine devoid of a physical Blu-ray drive. It's an interesting choice but one that makes perfect sense as digital downloads are quickly becoming the de-facto standard.
Anaconda, on the other hand, is more in-line with a traditional console and will include a physical disc drive. Moreover, it will pack more horsepower than Lockhart by a noticeable margin. It's worth pointing out that, at least on paper, both consoles will surpass the Xbox One x, as one would expect.
The specifications of each paint an interesting picture, to say the least.
Xbox Lockhart specs
CPU: Custom 8 Cores – 16 zen threads 2
GPU: Custom NAVI 4+ Teraflops
RAM: 12GB of GDDR6 memory
Storage: 1TB NVMe 1 + GB/s SSD hard drive
Xbox Anaconda specs
CPU: Custom 8 Cores – 16 zen threads 2
GPU: Custom NAVI 12+ Teraflops
RAM: 16GB of GDDR6 memory
Storage: 1TB NVMe 1 + GB/s SSD hard drive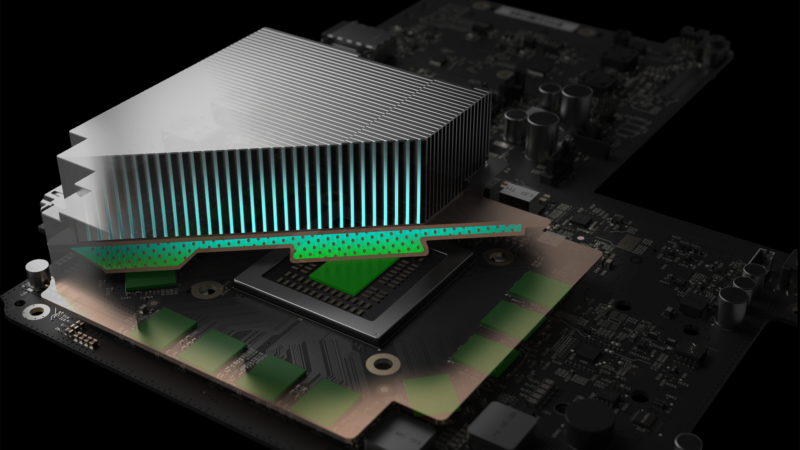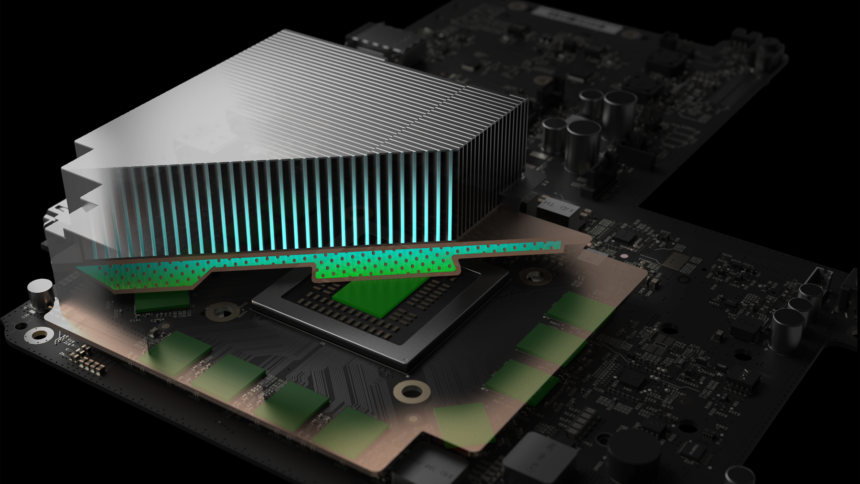 Right off the bat, one thing in particular stands out: the inclusion of an SSD, or Solid-State Drive. More specifically, NVMe (Non-Volatile Memory Express), which is basically small form-factor flash memory. If this turns out to be true, in-game load times are going to be practically non-existent moving forward.
Of course, the first three specs also stand out in their own right. According to the specs, both consoles will feature a Zen-based AMD CPU with 16 cores (8 physical, 8 logical). This is a noticeable step up from the Xbox One's 8-core Jaguar-based CPU. While we expect Anaconda to feature higher core clocks for the CPU, neither specification lists clock speeds.
Next up is the powerhouse of a GPU, with 12 and 16GB of GDDR6 memory, respectively. It appears Lockhart uses the Xbox One X as a base. The Navi-based GPU will have a theoretical peak throughput performance of 4+ teraflops, which is substantially more powerful than the original X1.
Anaconda dials things up considerably with a potential 12+ teraflops of performance, twice that of the One X. As with any rumor, take all of the above with a grain of salt until an official announcement makes way.
We'll definitely keep an eye on this as we draw closer to this year's E3. With Sony opting out of this year's festivities, it's Microsoft's show for the taking — what better time to get the jump on its fiercest competitor?
See more articles on Rumors.