A new Spanish language documentary (be sure to turn on the subtitles in the YouTube player) has been released by Madrid-based sports media outlet Relevo, covering the early life and career of the first GT Academy champion Lucas Ordonez.
If you're one of the millions around the world who's watched the Gran Turismo movie over the last couple of weeks, you might be forgiven for thinking that the film's central character — based on the very real Jann Mardenborough — was the first person to win GT Academy.
That's a slightly tweaked version of real-world events. In fact Jann was technically the fifth winner, taking victory in the European edition of the gamer-to-racer contest in 2011. The first event actually took place in 2008 and it saw Lucas and the German driver Lars Schlommer — who later withdrew before the gamers' debut at the 2009 Dubai 24 Hours – crowned as champions.
Lucas then blazed the trail that all other GT Academy winners have since followed. Although the Dubai race wasn't ideal — the car retired just after half distance — Lucas went on to finish runner-up in the GT4 European Series that season.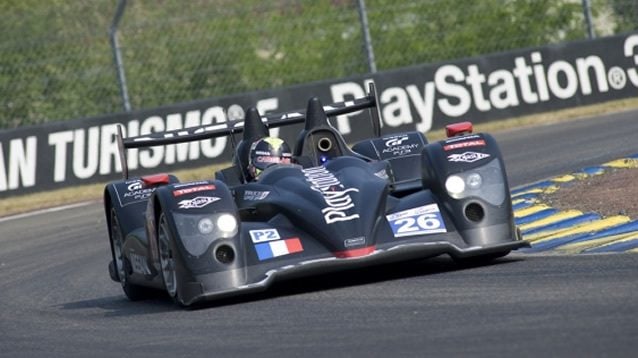 Rapidly ascending to LMP2 machinery, it was Lucas who was the first GT Academy winner to race at Le Mans and he'd finish second in class with codrivers Soheil Ayari and Franck Mailleux. He'd make five appearances at Le Mans, including in the ill-fated ZEOD and Nissan's wretched GT-R LM NISMO racer, and subsequently raced in Super GT, Formula 3, and multiple other 24hr races at the Nurburgring and Spa.
While not as flashy as Neill Blomkamp's movie, the documentary is considerably more factual and features a number of clips from the Ordonez family's home movies — including his elder brother Victor, who was also a racing driver — as it deals with the run up to the inaugural GT Academy competition.
We won't spoil the film, but it provides a fascinating insight into how the young Lucas dealt with the end of his motorsports dream as a 15-year old before discovering GT Academy event and racing through the night — despite working on his Masters degree (and as a part-time driving coach at Jarama) — to qualify for the first event.
In the words of a GTA Global staff member at the time, "we couldn't have hoped for a better winner"; the success of Lucas validated the idea and made it possible for the program to continue on for eight more years.
See more articles on GT Academy and Lucas Ordonez.