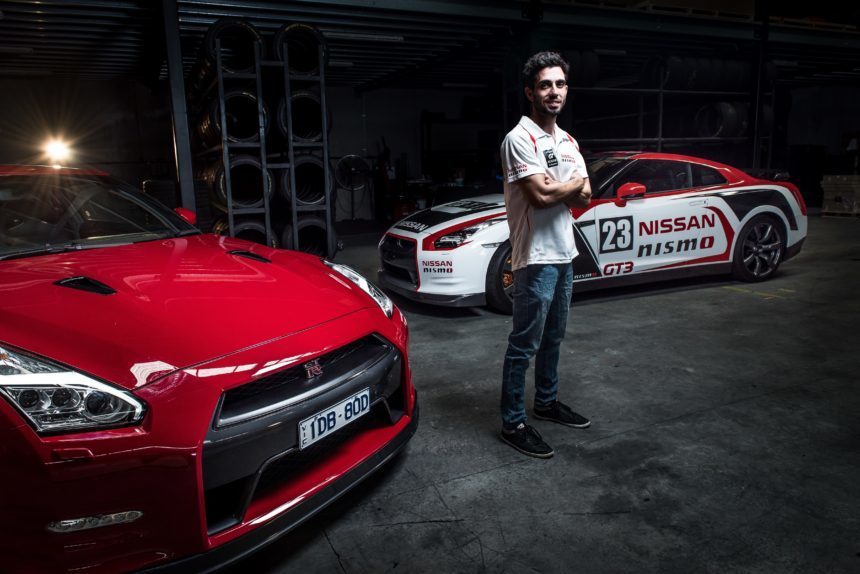 Back in the summer, a 26-year old postal delivery driver took part in a little competition you may have heard of: GT Academy. This van-driving man – by the name of Matt Simmons – would go on to win the International Region GT Academy competition. In the article linked, we mentioned Simmons was entering the usual post-Academy 3-month training program that Nissan puts each winner through, in preparation for the Dubai 24 Hours race in January. That's not the case anymore, however.
Unbeknownst to us at the time, Matt won't be heading to the desert next month. Instead, the Queenslander has impressed his Nissan teachers so thoroughly, they've fast-tracked him into further development in preparation for the Blancpain Endurance Series 2016 season. Nissan is coming off a win in the Pro Class in 2015, with Katsumasa Chiyo, Alex Buncombe and Wolfgang Reip (a fellow GT Academy graduate), so this early announcement is a sure vote of confidence in Simmons' growth and inherent skill.
In the video posted below, Richard Emery, CEO of Nissan Australia, surprises Matt with the good news. Emery calls the promotion a "testament to not only the program itself, but the way [Matt has] gone about it, that this was even a consideration for us and the program".
"I thought it was just a normal call," says Simmons, "talking to Richard. It was an opportunity to let him know of everything I've been achieving and progressing in the program. And then, it was one massive shock."
Simmons will now be starting his professional racing career in late April, at historic Monza. Way to go, Matt!
Hat tip to community member @HP for letting us know about Matt's good news.
More Posts On...
The original comments for this post are no longer available.